Learn Cyber Security, Privacy & Anonymity
In this course students will learn practical skill-set in defeating all online threats, beginner to advanced approach, explore dark nets and mindset of the cyber criminals, global tracking and hacking infrastructures of FBI, NSA, CIA, GCHQ, MSS and other intelligence agencies, encryption techniques, hacking techniques & vulnerability scanning, network for maximum security, wireless security, search engine privacy, browser security, best anonymizing & privacy methods, bypassing censors, firewalls and proxies, end point protection technologies, hacker hunting, anti-forensics, OS hardening, email & messenger security, Live OS, USBs, tails, who nix, parrot systems and many others. No real system/network will be harmed during this course.
What are the requirements?
Basic Computer Knowledge, One Laptop/Mac & two 8GB Pendrives.
What will You learn from this course?
To use more than 50+ hacking tools

An advanced practical skill-set in:

Defeating all online threats – advanced hackers, trackers and all internet nastiness including mitigating government spying and mass surveillance
Assuring network security against all threats including advanced hackers, trackers, exploit-kits, Wifi-attacks and much more
How to stay anonymous online, how to maintain privacy and how to bypass firewalls and proxies
Securing laptops, desktops and mobile devices

Become a cyber-security specialist
Technically minded people

If you are concerned about hackers, cyber criminals, malware and viruses

If you share information anonymously

If you want to keep communication and personal information private

Interest in technology and Internet

Political or religious dissidents

Businessmen or women where security and privacy matters

Law enforcement officers and agents

Concerned about government and corporate spying

Anyone who has an interest in security, privacy and anonymity
What you will get after Completion
A participation certificate from RealSense Consulting Pvt. Ltd. will be given to participants after assessment exam on last day of course
Participants will be given Twenty-two virtual machines over a period of next 22 weeks. Each machine every Sunday to practise Hacking. Solutions to hack the machine will be posted on IRC channels every subsequent Sunday.
After practising CTF on all 22 machines, participants will be capable enough to apply for InfoSec Certifications.
Once Participants get their InfoSec Certs, then we will arrange for 3 job interviews with MNC's.
The course is divided into 4 Sections (25 hr each)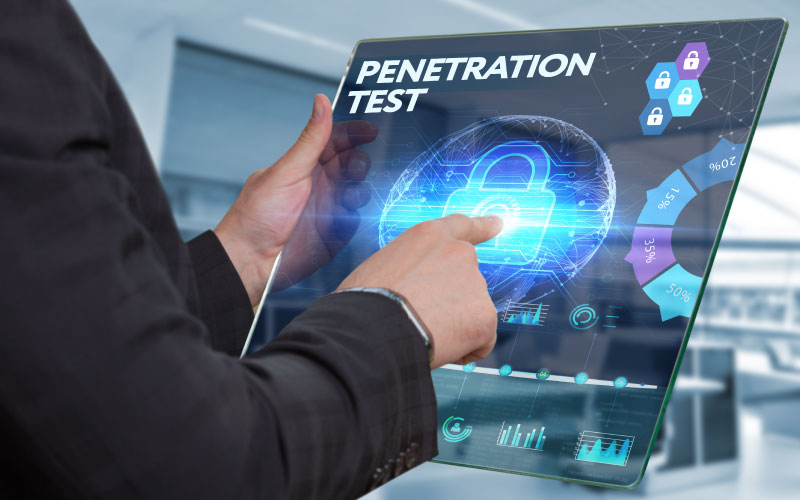 Section – 1: Hackers Exposed
Introduction – Setting up Lab, Kali Linux, VMWare, Virtual Box, Canary Tokens, Norse, ANT Product Data, Intelligence Agencies, InSpectre, Kanguru, CIA, Security, Privacy, Anonymity, Pseudonymity
Know Yourself – Assets, Vulnerabilities, Threats, Adversaries, Defense in Depth, Zero Trust Model
Know Your Enemy – Vulnerability Landscape, Exploit Kit, Hackers, Crackers, Cyber Criminals, Malware, Viruses, Rootkits, RATs, Spyware, Adware, Scareware, PUPs, Browser Hijacking, Phishing, Vishing, SMShing, Spamming, Doxing, CPU Hijackers, Darknets, Dark Markets, Governments, spies, secret stuff, Trust and backdoors, Censorship, CTI
Encryption – Symmetric, Asymmetric, Hashes, Digital Signatures, SSL, TLS, SSL Strip,Sniffers, ArpWatch, Cain & Abel, HTTPS, Digital Certificates, CA, E2EE, Steganography, Openpuff.
OS Security and Privacy – Security Features & Functionality, Usage Share, Win -10 privacy & tracking, Disable tracking, Cortana, Wifisense, Mac – privacy & tracking, Linux like OS, Debian, OpenBSD, Archlinux, Ubuntu
Security Bugs and Vulnerabilities – Win7/8/8.1/10 – Patching/Autopatching, Autoupdate, LinuxDebian Patching, Mac – patching, Browser & Extension updates – Firefox/Chrome/IE/Edge, Reducing Threat Privilege – NoAdmin
Social Engineering and Social Media Offence & Defense – Information disclosure, Identity Strategies, Identify Verification & Registration, Behavioral Security Controls, Technical Security Controls
Security through Isolation and Compartmentalization – Security Domains, Hardware Isolation, Macdaddyx, Wifispoof, Tmac, dmidecode, cpuz, cupid, i-nex, Virtual Isolation, Maxthon, portable apps, pen drive apps, authentic8, apikes, aegis, dual boot, multiboot, application isolation, built-in sandboxes, f-sandbox, shadowdefender, returnil, deepfreeze, comodo, bufferzone, sandboxie, apparmour, firejail, buckleup, super-duper, Virtual Machines, hypervisor, openvpn, openVZ, virt, Virtual Machine weakness, hardening, WhonixOS, QubesOS, Librem 13
Section – 2: Network Security
Routers – Home Router, External Vulnerability Scanning, Shodan, Qualys, Nmap, mxlookup, shieldsup, pentest-tools, putty, Internal Vulnerability Scanning, MBSA, Nmap, Nessus, Fing, Superscan, OpenVAS, Metasploitable2, Custom Router Firmware, OpenWRT, DDWRT, Tomato Firmware, LibreCMC, R7000 Nighthawk
Firewalls – Host based, stateful packet inspection, Virtual, Windows – WFC, Comodo, Tinywall, Privacyware, Linux- Iptables, UFW, gufw, nftables, Mac – pflist, icefloor, murus, vallum, littlesnitch, Network based, DD-WRT, Open-WRT, pfsense, Smoothwall, Vyos, novena, pcengines
Network Attacks – Introduction & IOT, Arp spoofing & switches, network isolation, xarp, DHCP Snooping, netcut, sniffdet, Tuxcut, VLAN setup in Pfsense
WiFi Security – Wifi-Weaknesses – WEP, WPA, WPA2, TKIP, CCMP, WPS, Evil Twin, Rouge AP, wifipineapple, cowpatty, reaver, aircrackng, oswa live cd, fern wifi cracker, secure configuration and network isolation, RF Isolation and reduction, wifi inspector, airodump-ng, wireless network watcher, wifi network monitor, fing OS
Network Monitoring – Syslog, RSYSLOG, Link logger, PRTG, KIWI syslog, syslog watcher, wireshark, tcpdump, tshark, iptables, wincap, NST, Netminer, Networx
Tracking – IP Address, 3rd party connections, Http referrer, Cookies & scripts, Super Cookies, browser fingerprinting, panopticlick, ipleak, internet profiling, browserleaks, GCHQ
Search Engines & Privacy – Search engine tracking, censorship & privacy, startpage, duckduckgo, disconnect search, searx, yacy, metager, private and anonymous searching
Browser Security & Tracking Prevention – browser attack surface, isolation & compartmentalization, Spikes, maxthon, priv8, Switchy, multifox, Http filters, ad & track blockers, uBlock, uMatrix, Disconnect, Ghostery, Request policy, ABP, Privacy badger, WOT, No-script, Policeman, Purify, History, cookies, super cookies, JonDofox, Tor, Evercookie, http referrer, ref control, smart referrer, browser finger printing, jsrecon, firegloves, websocket leaks, canvas blocker, Certificates and encryption, RCC for windows, https everywhere, Calomel ssl validation, firefox hardening, certificate patrol, aboutconfig, ffprofile
Passwords & Authentication – Password attacks, hydra, nitrokey HSM, hashcat, pwdump, OS Passwords, Password managers, lastpass, keypass, keypassx, keypassxc, yubico, encryptr, Cygnus, zxcvbn, MFA, softtokens, google authenticator, Authy, 2FA dongles, OTP, U2F, yubikey-luks, dongleauth.info, RSA tokens, Clef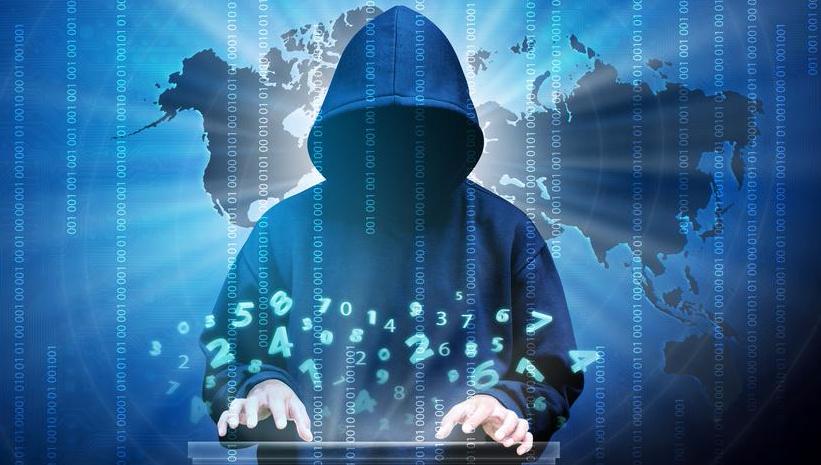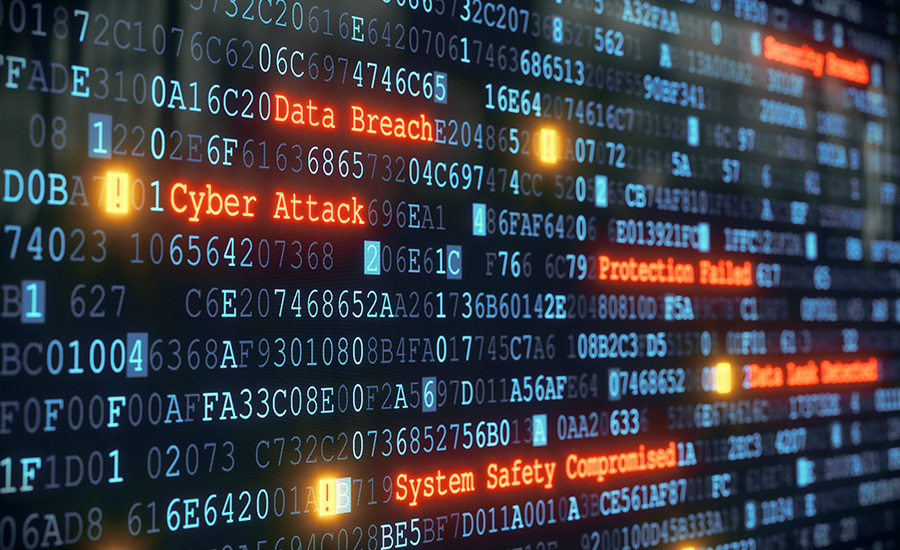 Section – 3: Anonymous Browsing
OPSEC – Introduction, identity strategies, establishing cover, fakenamegenerator, disposable email, Identity Cross contamination, Authorship recognition and evasion methods, L33t converter, The Knock, OPSEC Failures
Live OS – Rufus, Tails, Ironkey, Aegis secure key, Knoopix, Puppy Linux, JonDo, Freepto, Tiny core, windows to go, Subgraph OS
VPNs – VPN weaknesses, OpenVPN, unlocator, smartdnsproxy, dnsleaks, dnspoof, preventing vpn leaks – firewall and killswitches, choosing right vpn, setting up openVPN
TOR – Tor Network & browser, Directory Authorities & relays, Tor bridges, pluggable transports and traffic obfuscation, Torrc, Torsocks, widecap, socat, corridor, proxychains-ng, Tor Weaknesses, Conclusion and mitigation to reduce risk, Tor2web, Orfox, OnionCat
VPN & TOR routers – Off the self VPN, Tiny Hardware Firewall, Safeplug, Shellfire box, Keezel, DIY Hardware TOR routers, Onionpi
Proxies – http, https, socks & web(CGI), btguard, torguard, foxyproxy, quick java
SSH Secure Shell – OpenSSH, Remote port forwarding, local port forwarding, Socks5 proxy tunneling, SSH Public Private key authentication, SSH Hardeining, PGP
I2P – Garlic routing, I2P installing, Secure Configuration, I2P strengths and weaknesses, comparison TOR vs I2P
Privacy and Anonymizing services – JonDonym, Installing, Configuration, Bullet proof hosting services, Botnets, hacked boxes
Censorship Circumvention – Outbound firewall bypassing, tunneling, httptunnel, barbatunnel, corkscrew, port sharing & knocking, sslh, cloaking and obfuscating, iodine – dns tunnel, dnscat2, Stunnel, Remote login – VNC & RDP, inbound bypassing – Reverse Shells, SSH remote tunneling and remote login
Chaining Nesting – Nested VPNs (User – Tor – SSH-VPN-JonDonym – Internet), proxychains, proxyleaks, setting up nested services
Offsite Internet Connections – Internet cafes, public wifi spots, wardriving, boosting wifi range, Yagi Wifi antenna, OSWA, Moocherhunter
Mobile, Cellphones & Cellular networks – Cellular Network weaknesses, Network Operator, IMSI catchers, SnoopSnitch, SS7, mobile and cellphone weaknesses, Replicant
Section – 4: End Point Protection
Files and Disk encryption – Disk encryption, Attacks – physical, containers, volumes & partitions, Passware kit enterprise, Windowsscope, Inception, Firewire attack, cold boot attack, Evil maid attack,DiskCryptor, Symantec Drive encryption, Ciphershed, VeraCrypt, Truecrypt, Bitlocker, Filevault2, Dm-crypt and LUKS, Self-encrypting devices, defense against decrypting attacks, TRESOR, File encryptions, AES Crypt, peazip, keka, gnupg, nesting cryptosystem and obfuscation
Anti-virus and end point protection – Threat landscape, FUDs, Protection Methods, Ransomware, Bitdefender, AV & EPP testing problem, Business EPP, Mac – Xprotect, Kaspersky, FireEye
EDR – NG-EPP, Layers protection, EDR
End-point-protection technology – Application and execution control, backdoor factory, ACLs, Accessenum, UAC, Applocker, parental controls, AV, Appguard, Voodoo Shields, NoVirus Thanks, Exploitation prevention, EMET, Traps, MBEA, HMPA, Device Guard, AppArmor, SELinux, GRsecurity, PaX, POSIX & ACLs, Gatekeeper, System Integrity Protection, Santa, Xfence, Cylance
Threat Detection and Monitoring – Honeypots, CanaryTokens, OpenCanary, CanaryPi, Artillery – Binary Defense, Honey Drive, Intrusion detection systems – Snort, Suricata, Bro IDS & Open WIPS-n, Host based intrusion detection – OSSEC, Network Analysis – Sguil, Xplico & Network Miner, OWASP Zed Proxy, Burp Proxy, File integrity monitoring, Samhain, AIDE, ADaudit, Osiris, Afick, Solar Winds, Tripwire & El Jefe, Network Security Toolkit, Security Onion, SIEM
Malware and Hacker hunting – Farber recovery scanner, Automated malware removal tools, HitmanPro, Malwarebytes, Kaspersky, Adwcleaner, Roguekiller, Super anti spyware, Live rescue OS, USBs, Malware seek & destroy, Process Explorer, Process tools, Sigcheck, Autoruns, Process Monitor, Network Connections, Networkx, SysDig, Csysdig, debsums, unhide, netstat, lsof, rkhunter, Chkrootkit, Tiger, Clamav, LMD, Persistence, Task explorer, KnockKnock, BlockBlock, KextViewer, OSquery, Firmware Rootkits, BIOS Attacks, darwindumper, EPPRRT, carboncopy, acronis true image, encrypted backup & cloud storage, qnap, seafile, syncany, spydio, syncthing
OS and App hardening – Hardening Standards, CIS benchmark, STIG Viewer, OpenSCAP, NIST, baseline auditing, openvas, tenable, windows hardening, security compliance manager, LGPO, Attack Surface analyzer, Policy analyzer, Mac – Hardening, Linux – Hardening, Security focused OS, Subgraph, Whonix, Tails, Astra Linux, Trisquel, Parrot Security OS, Monitoring for security drift
Anti-forensics – Secure file deletion, eraser, fileshredder, Evidence elimination, ccleaner, bleachit, Virtual Memory, SWAP, RAM memory cache & buffer, disable memory dump, disk wiping, scrubbing EXIF, imageoptim, pdfparanoia, imagemagick, Sensor Noise Camera Identification
Emails – security, privacy & anonymity –  STARTTLS, Email Weaknesses, PGP, GPG & privacy, GNU privacy guard, OpenKeyChain, gpg4usb, iPGMail, Gpg4Win,Tail, Smartcards Yubikey, Email tracking & exploits, Email anonymity & pseudonymity, TorBirdy, Remailers, mixmaster, quicksilvermail, mixminion, email privacy tester, email alternatives
Messengers – security, privacy & anonymity – Signal, Chatsecure, cryptocat, Ricochet, Linphone, Jitsi, Jabber XMPP, ring, tox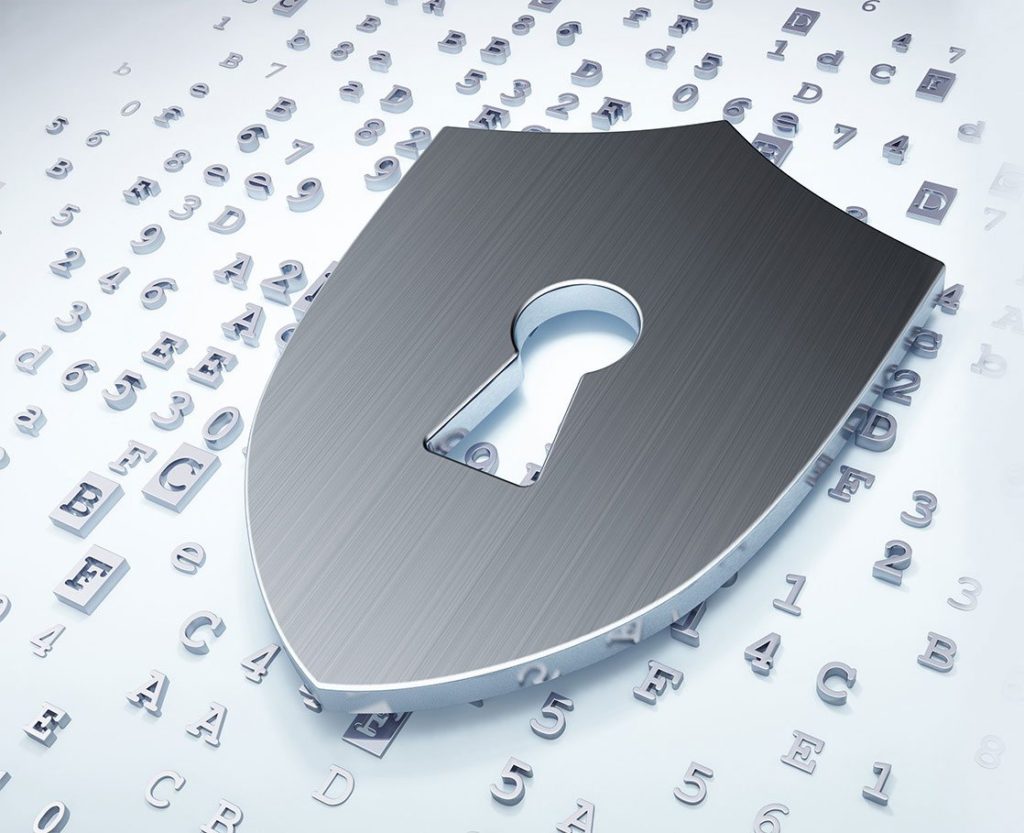 Registrations Open Worldwide
Batch starting from the Current Month . Don't delay fill the form today and book your slot ! Limited seats available !