Updating your Status and Sharing Content
1.0 Facebook status-is an update feature which allows users to discuss their thoughts, whereabouts, or important information with their friends. A user's Facebook status may be updated using the "Update Status" bar that appears at the top of the user's homepage and profile page. User's often use this space for updates about their day or to post clever quips; website, video and photos can also be shared this way.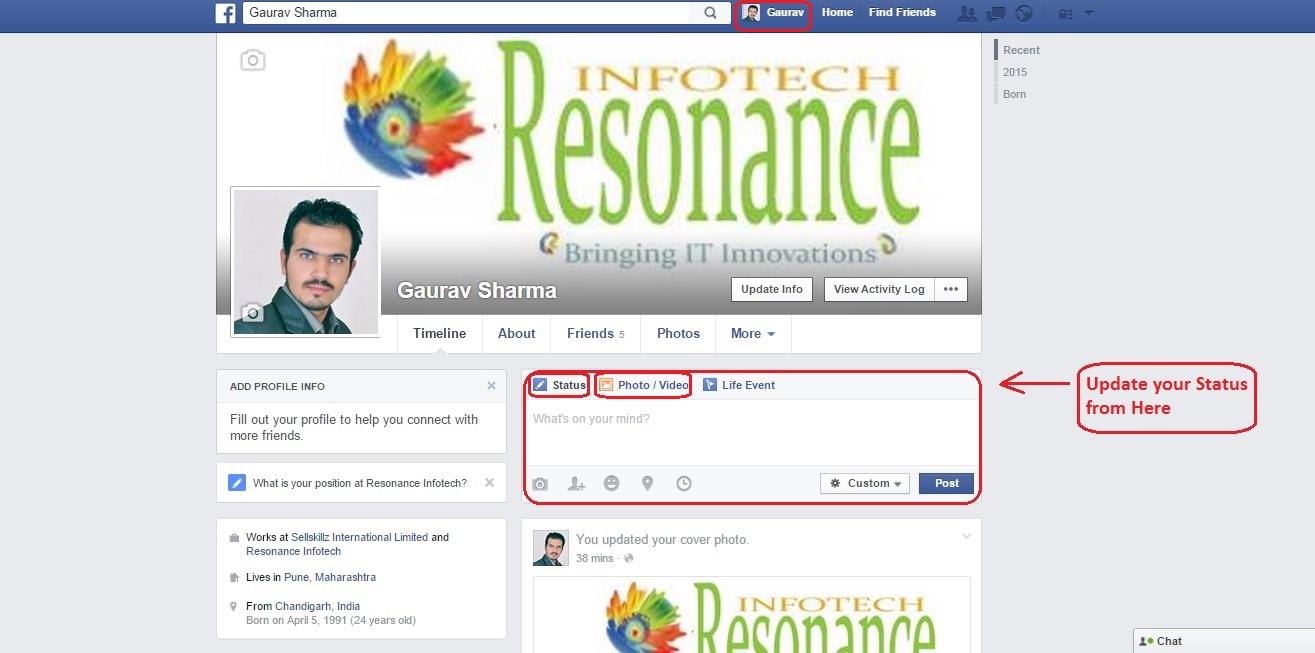 Type the Message you want to type in (What's on your Mind) space and Click Post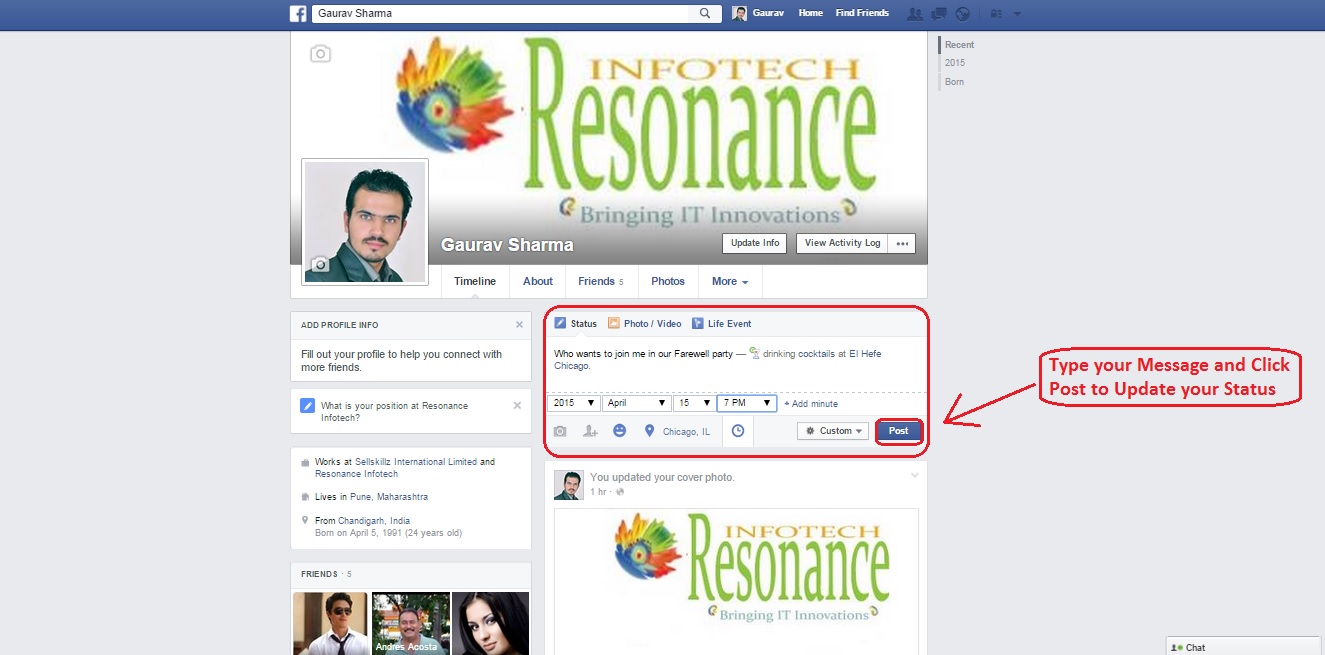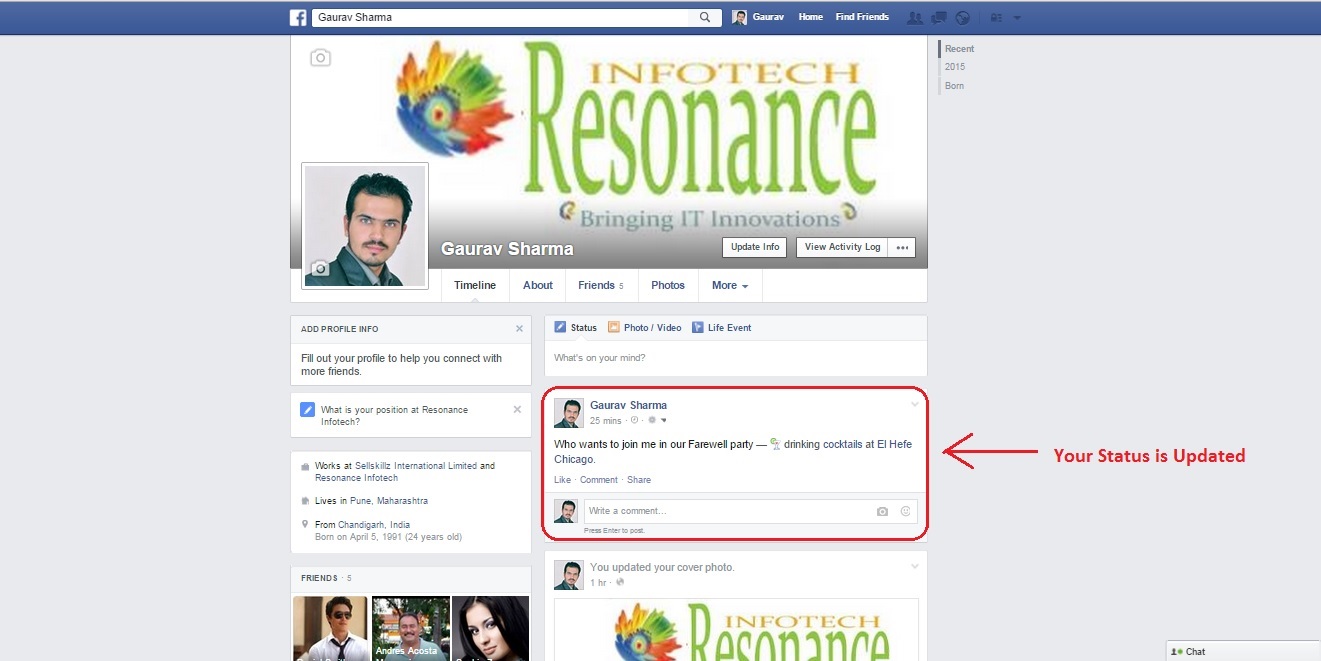 1.1 Notes- Notes is a feature that lets you publish what's on your mind in a full rich format. Go to your Profile Page, Click More option, Go to Notes.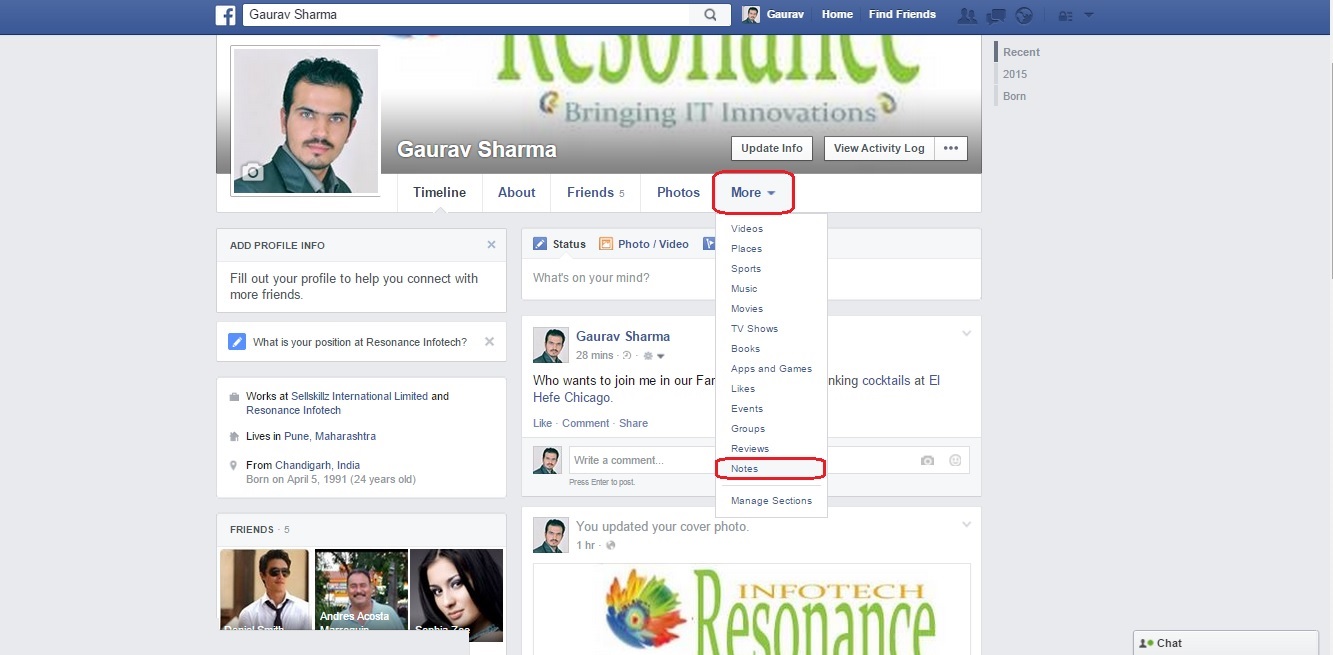 1.2 Click (+ Add Notes)and start typing your Notes