Finding and Adding Friends
1.0 How to Accept Friend Request (If one of your Facebook Friend wants to connect with you on Facebook he/she sends a friend request after accepting the request you both can post comments on each others wall, receive each others latest updates and can do private messaging).
1.1 As soon as someone sends you a Friend Request you get a Notification on your email like this: Now you can directly Click on Confirm Request and after logging in Facebook and the request will get confirmed.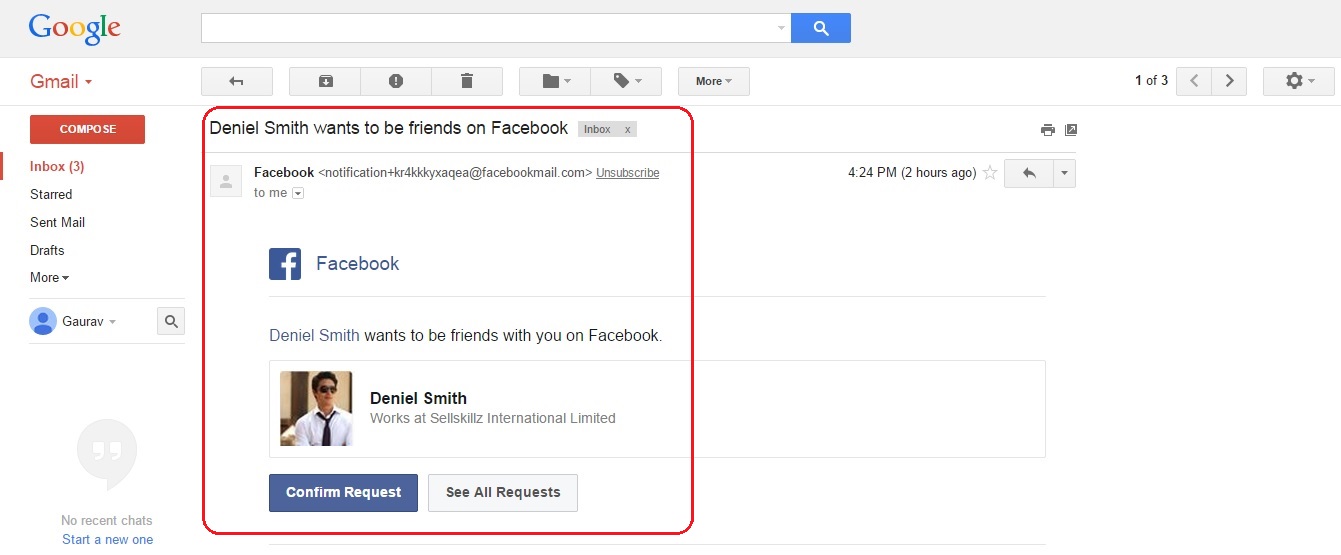 Or you Sign in your Facebook Account you see a Friends Icon highlighted with the numbers of Pending Friend Request. Click the icon.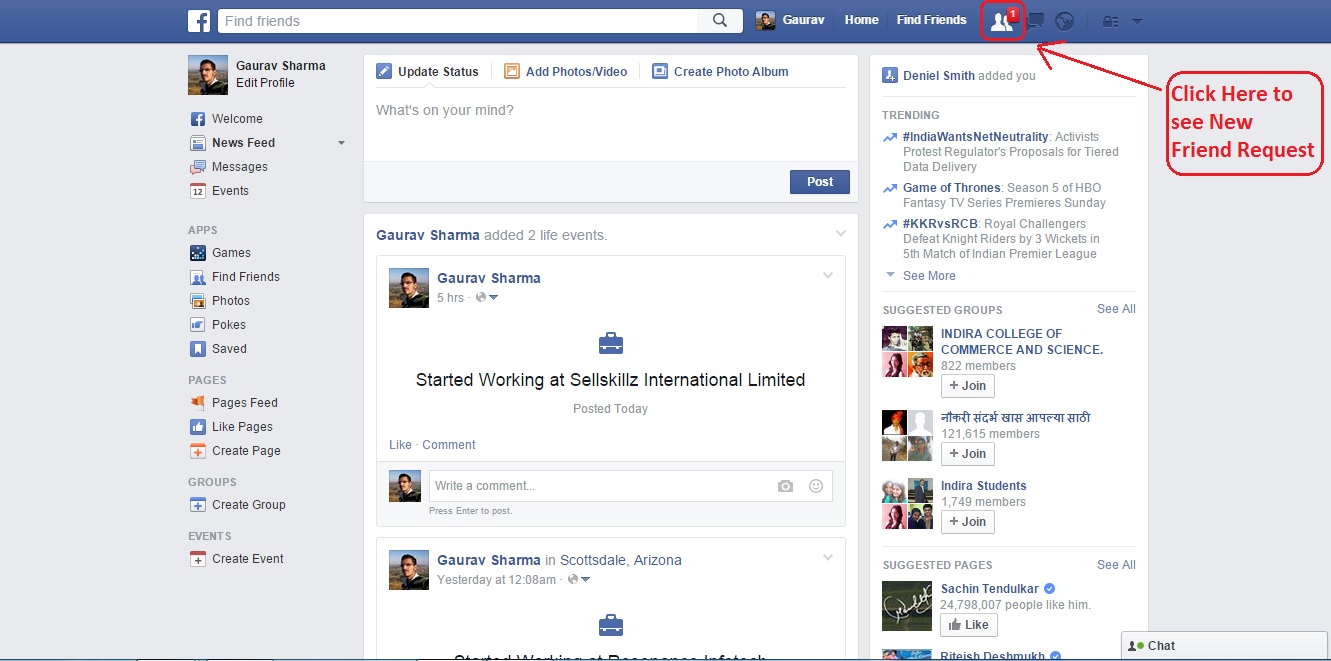 Now Click the Confirm Link to Add Deniel Smith in your Friend List.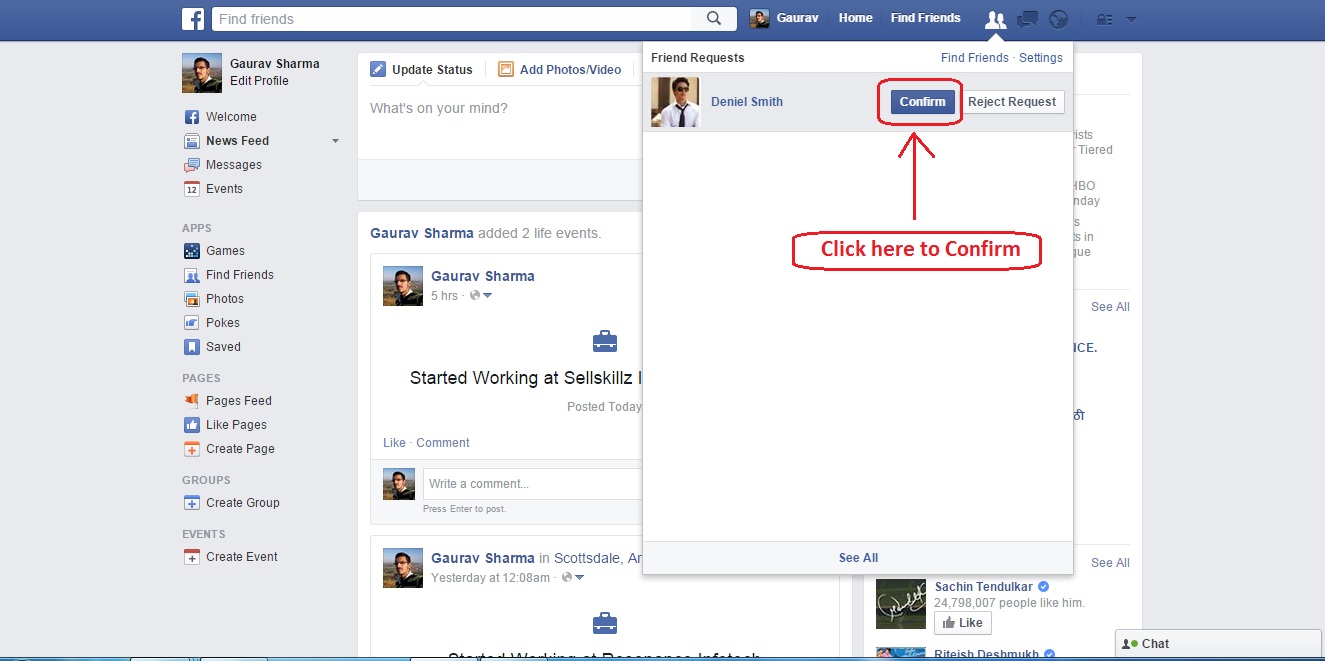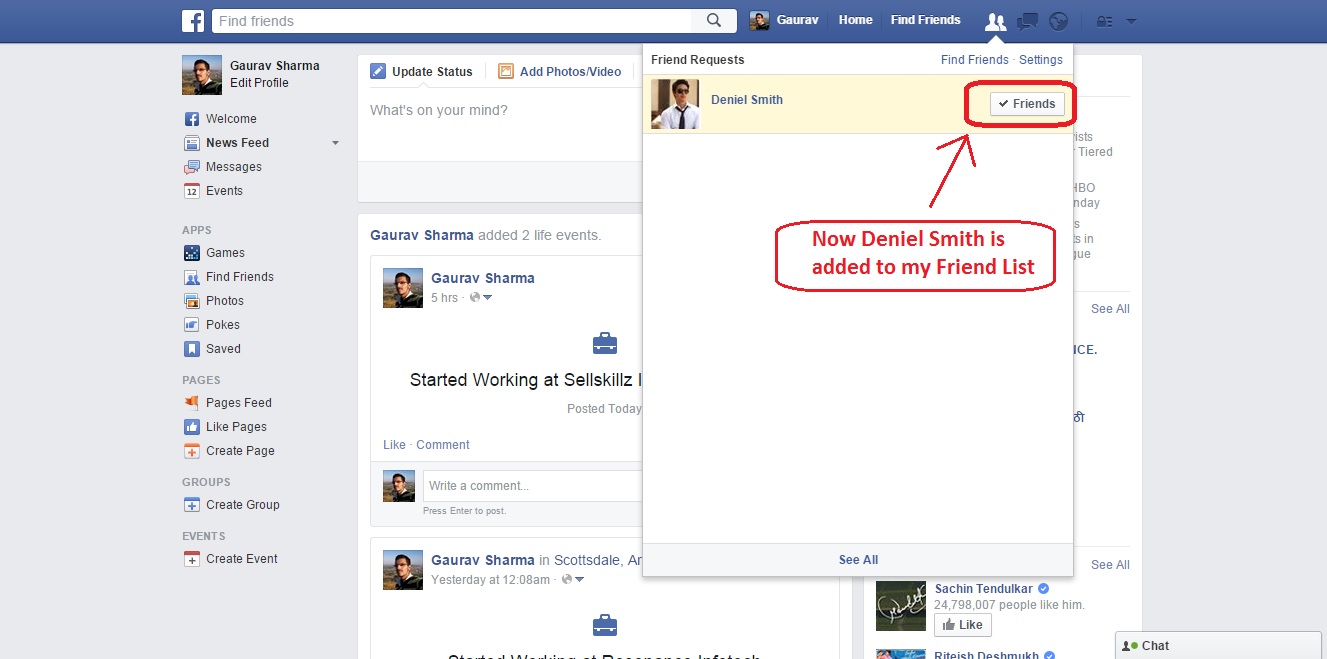 To Go to your Friend List:
Click on your name to go to your Profile Page
Now Click on Friends link
In your Friend List you can see that there is one friend which is Recently Added.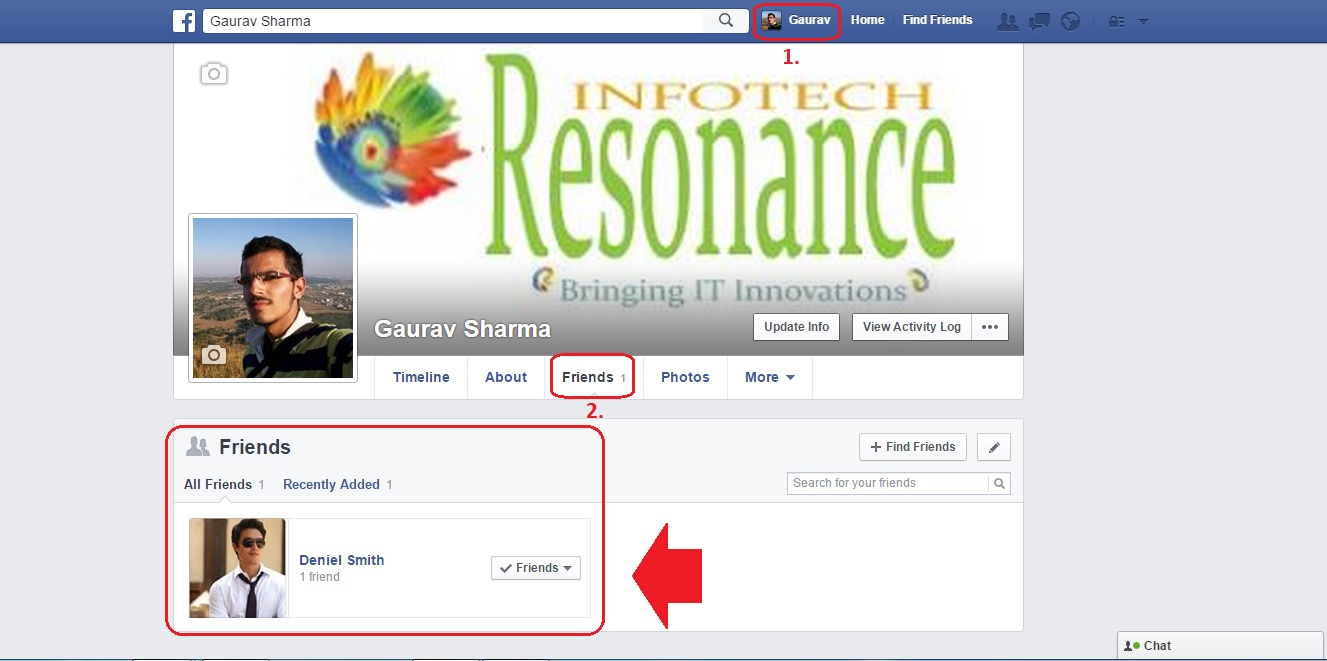 1.2 How to Find Friend and Send Friend Request:
There are Two ways to Find Friends:
You can Export all the Contacts of your Email account (yahoo, aol, gmail etc) then Upload that list in your Facebook Account to send them Invitations. Follow these steps: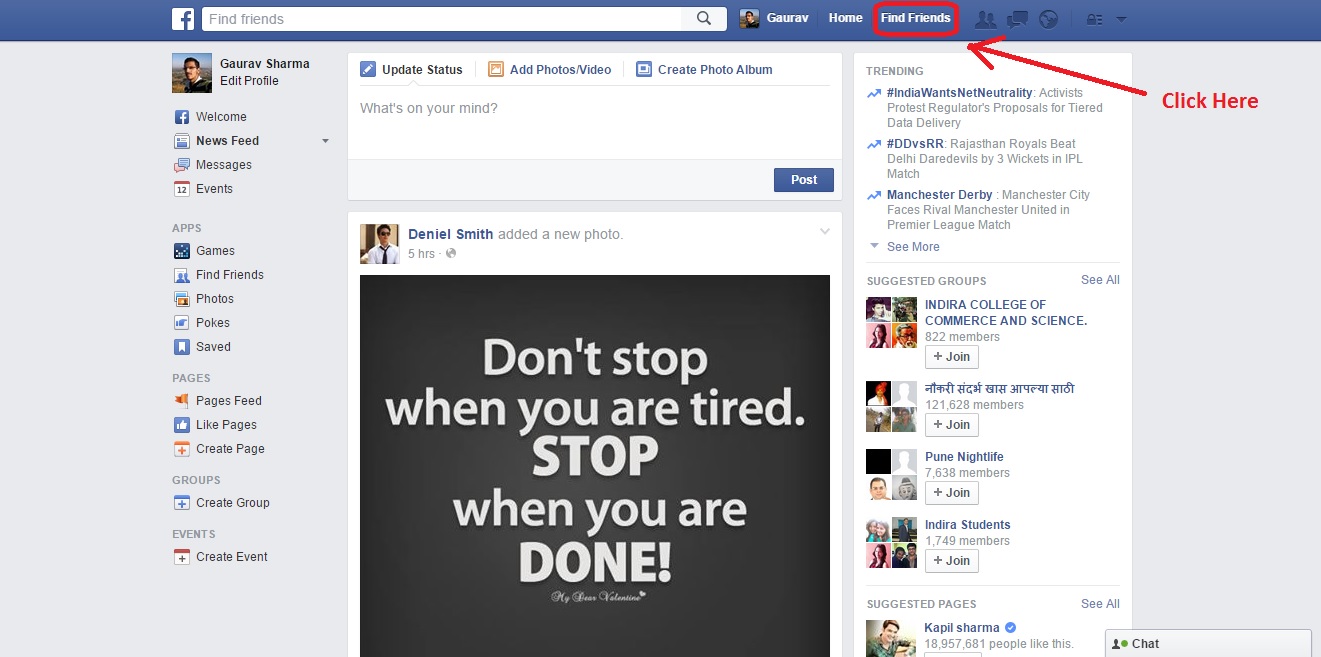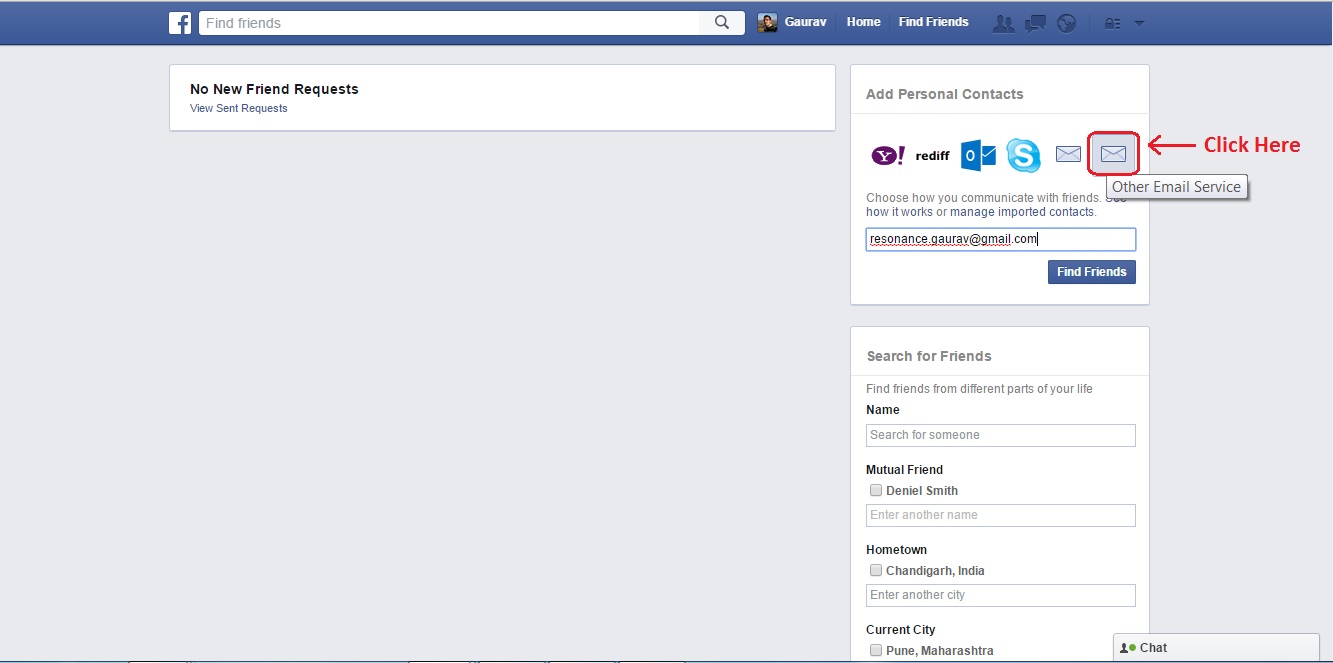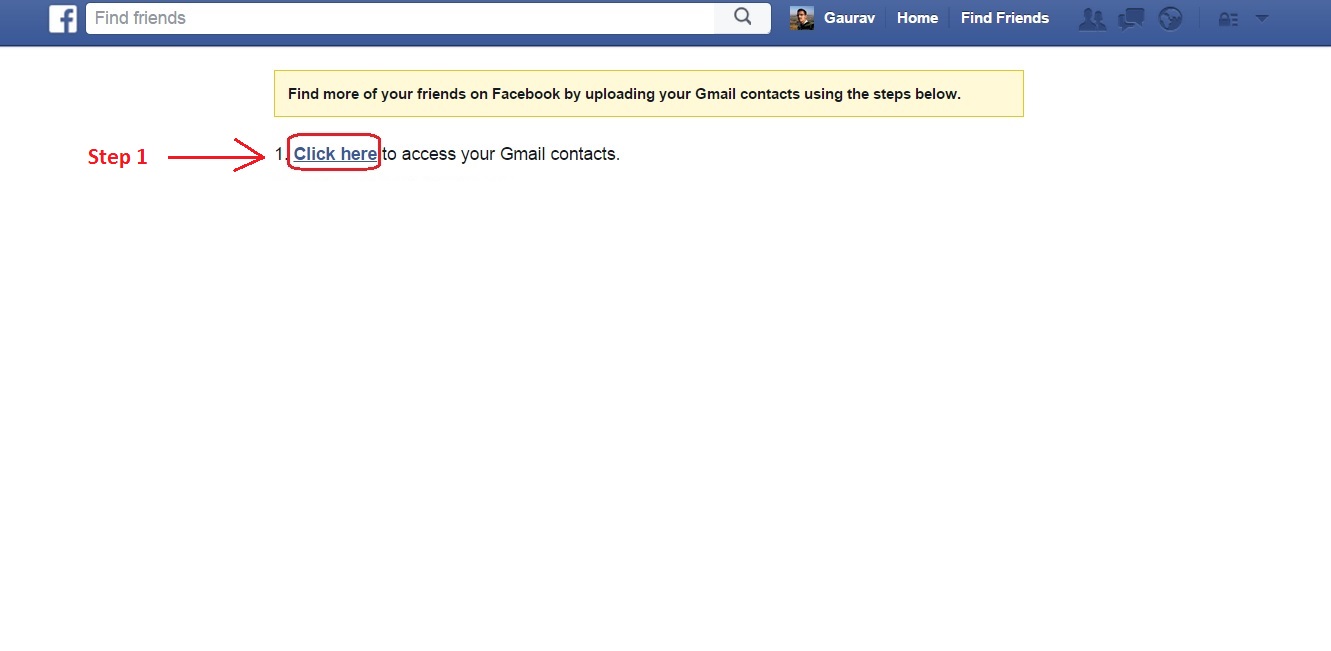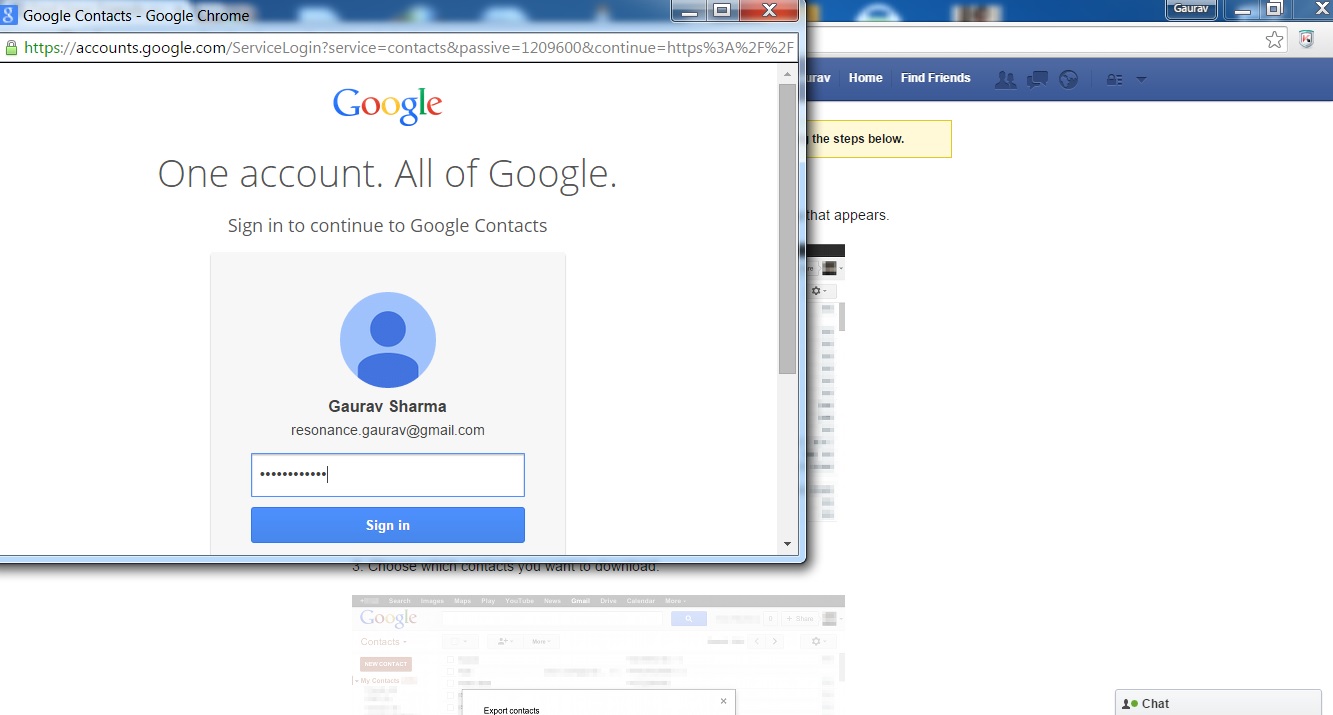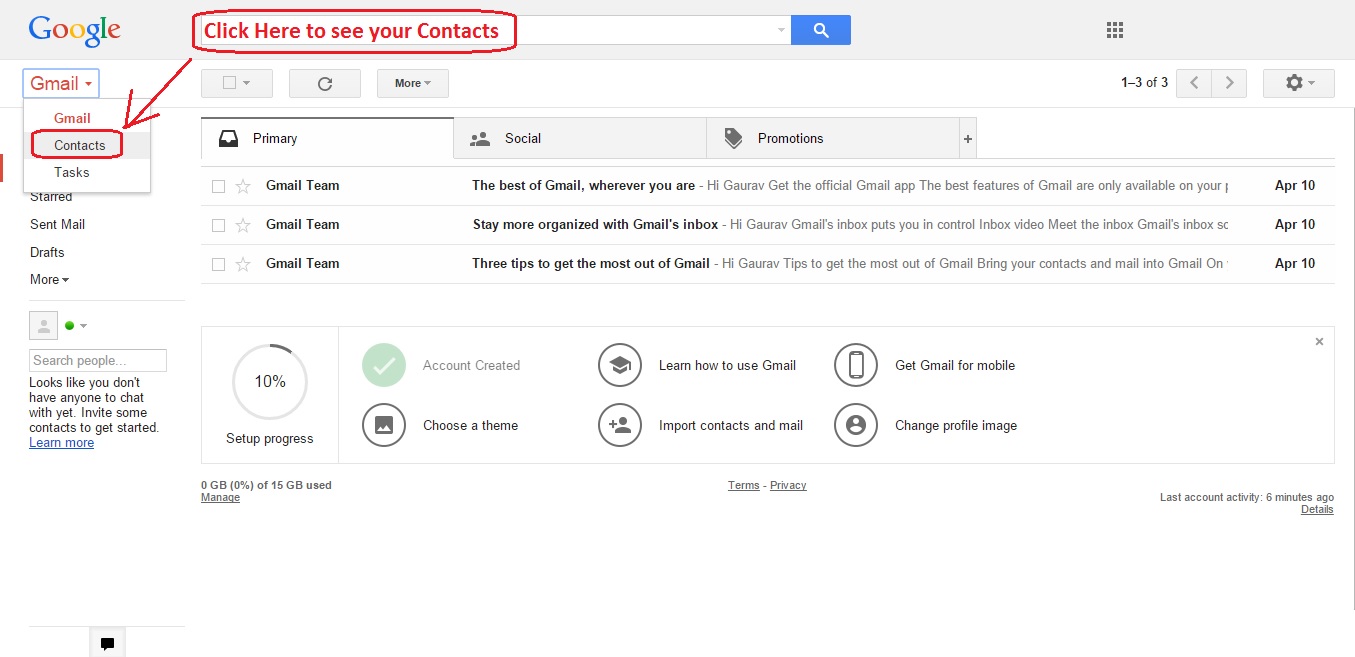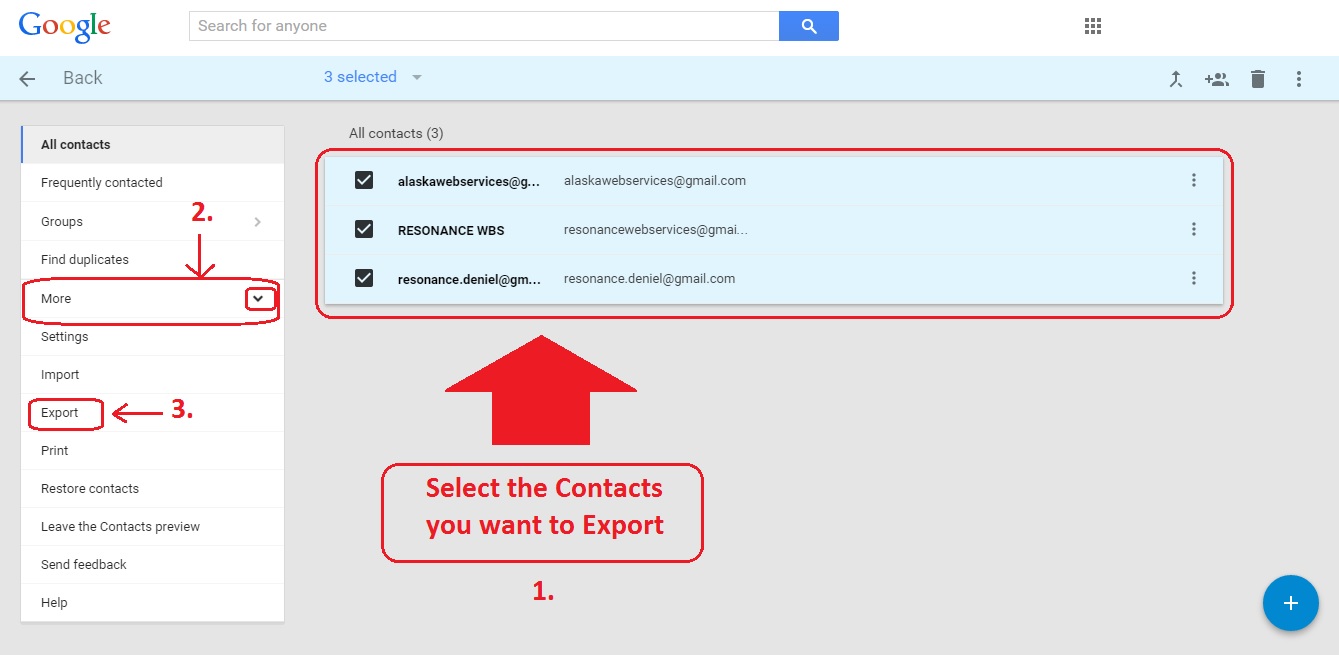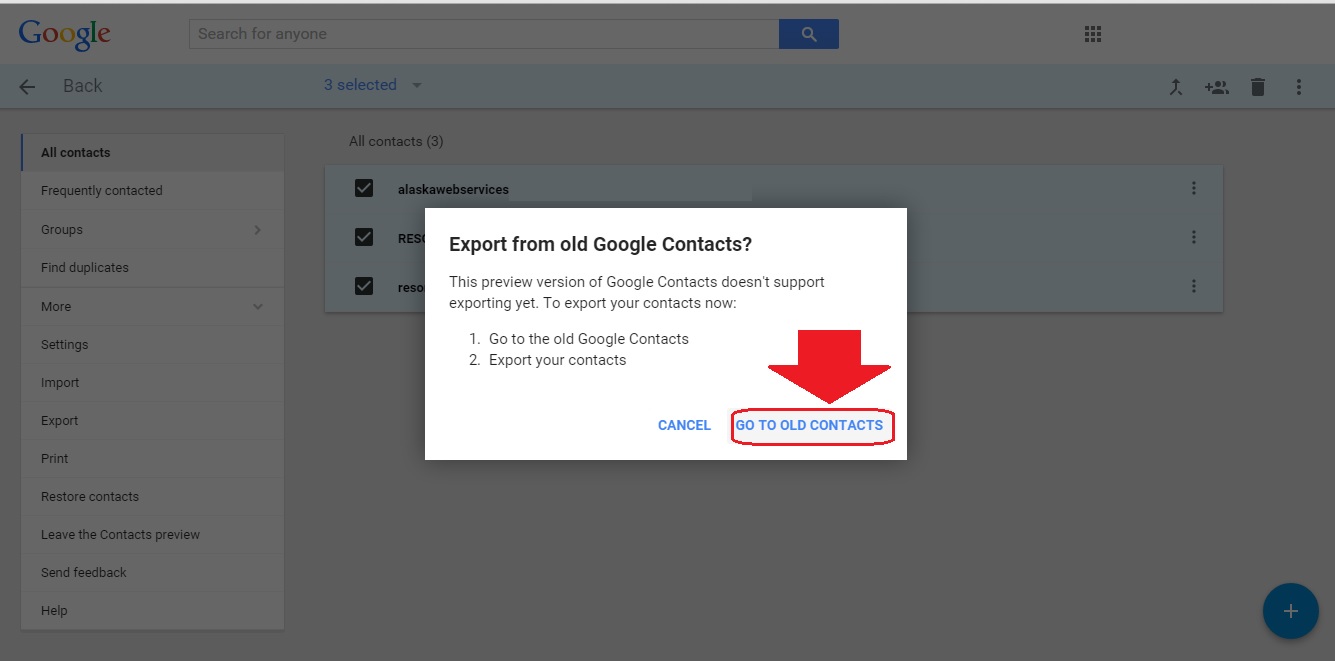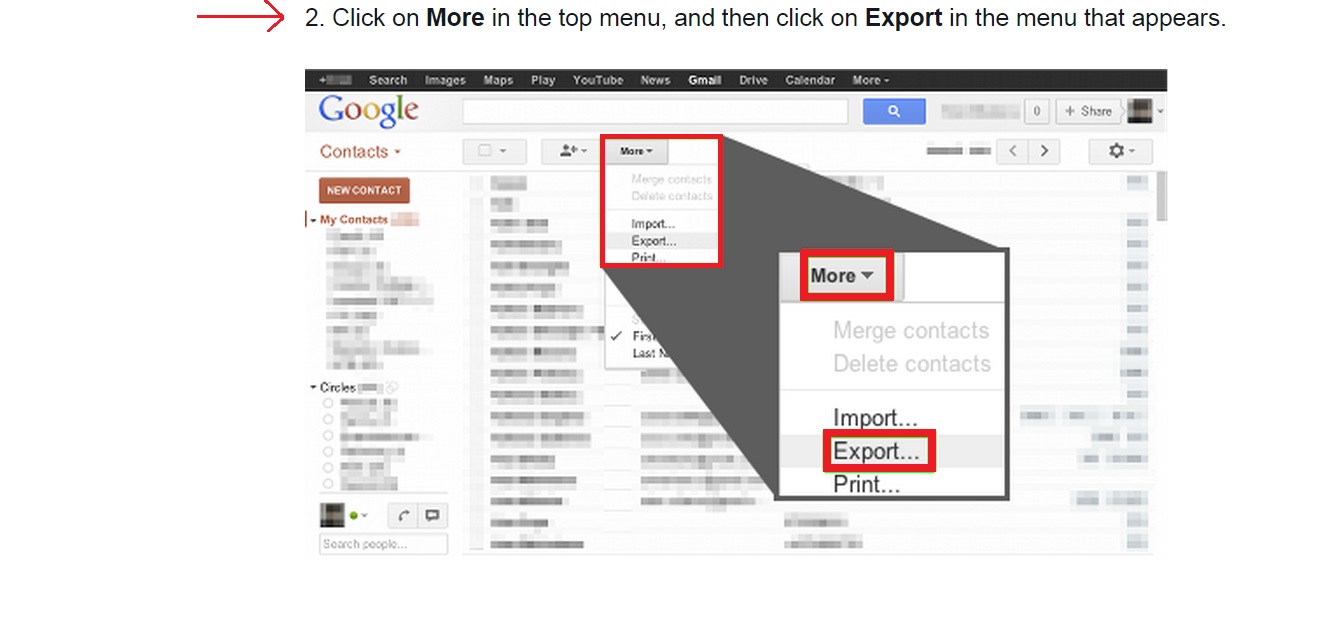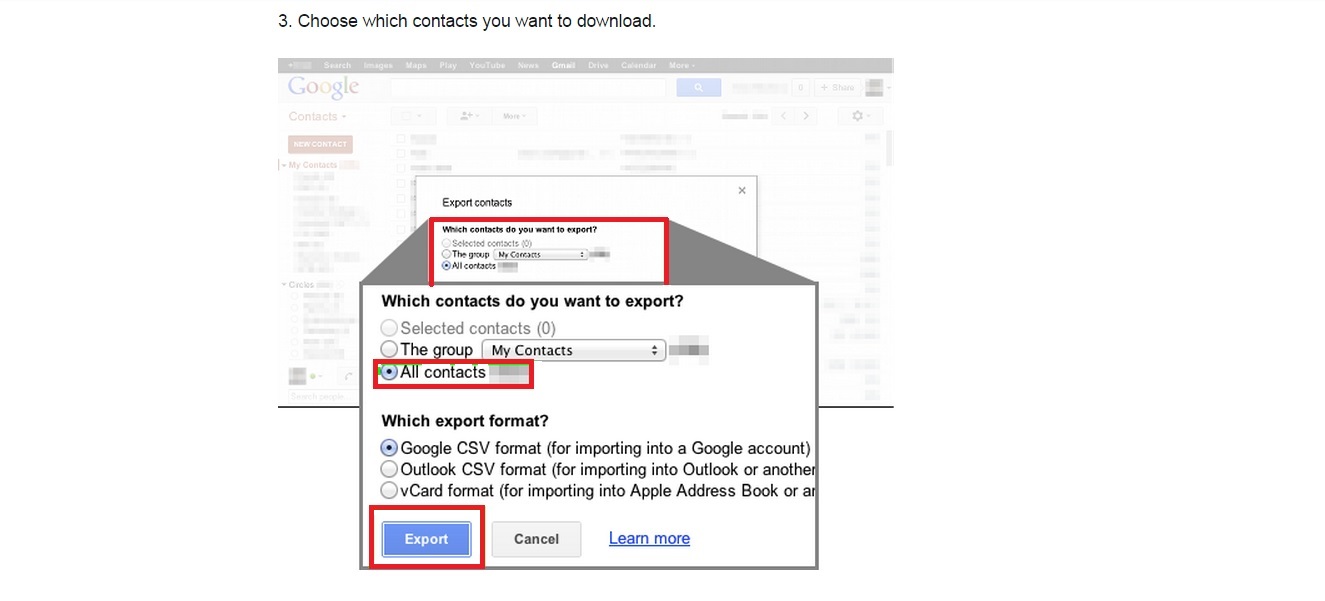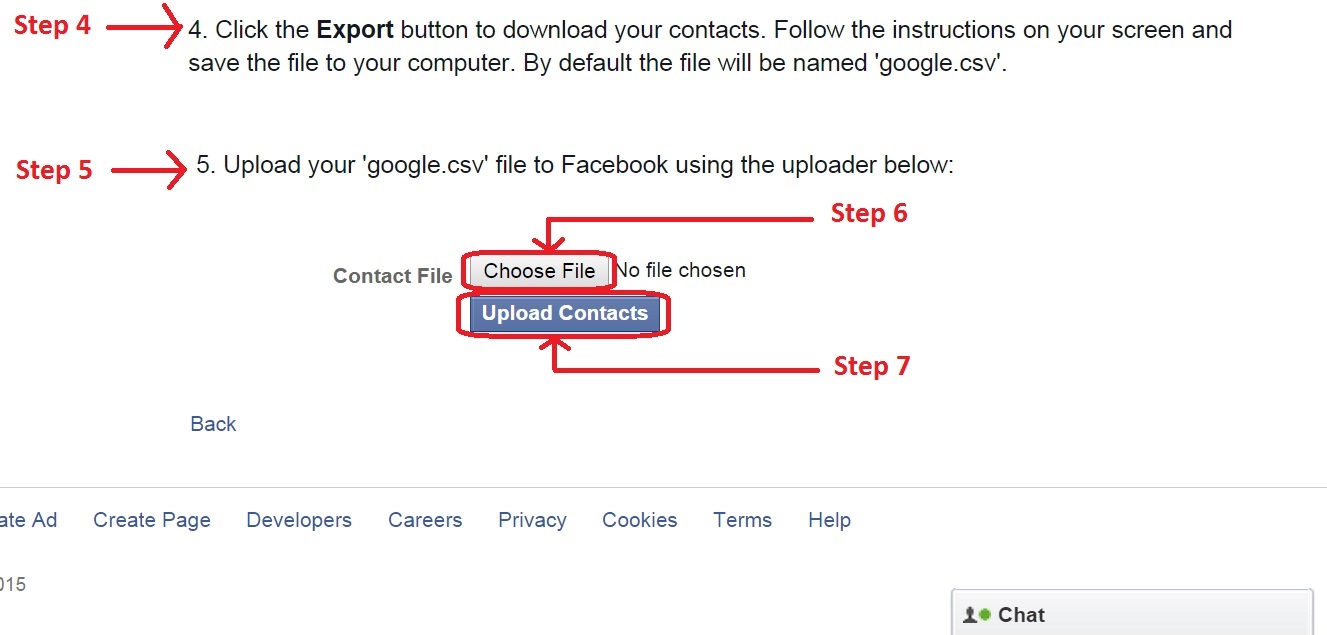 Or you can Directly type the Name of your Friend at the Top of the page in the (Find Friend ) Search box. Follow these steps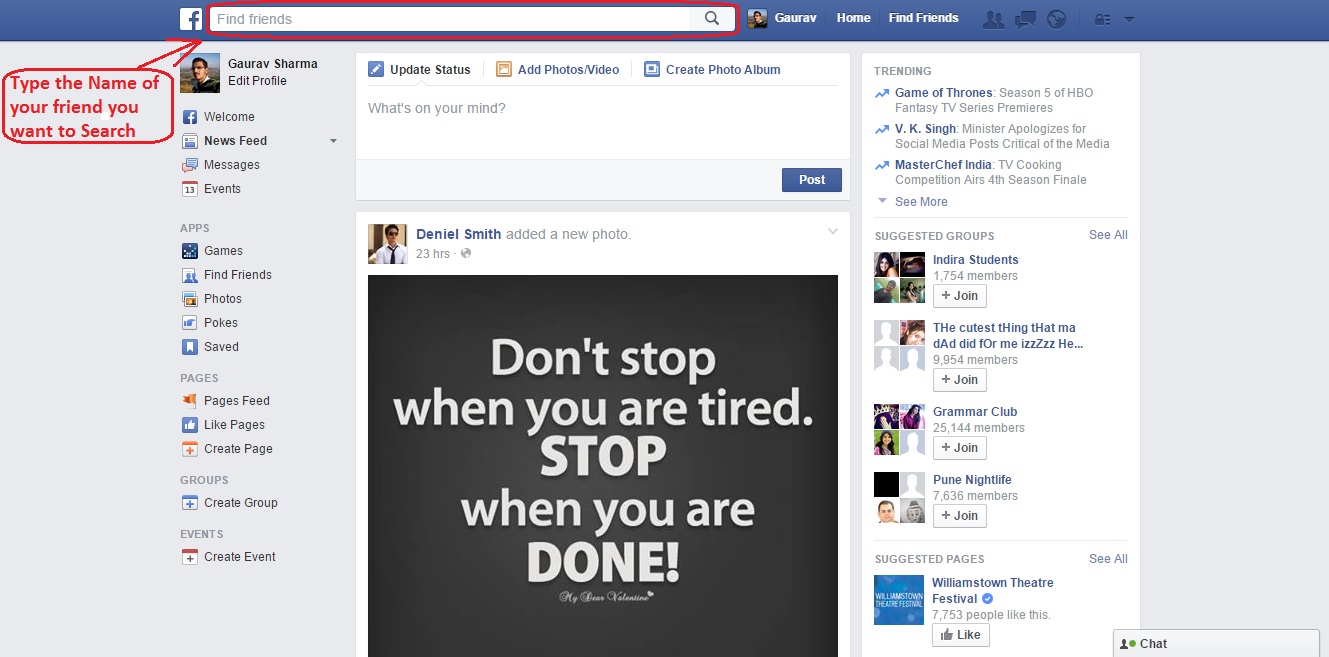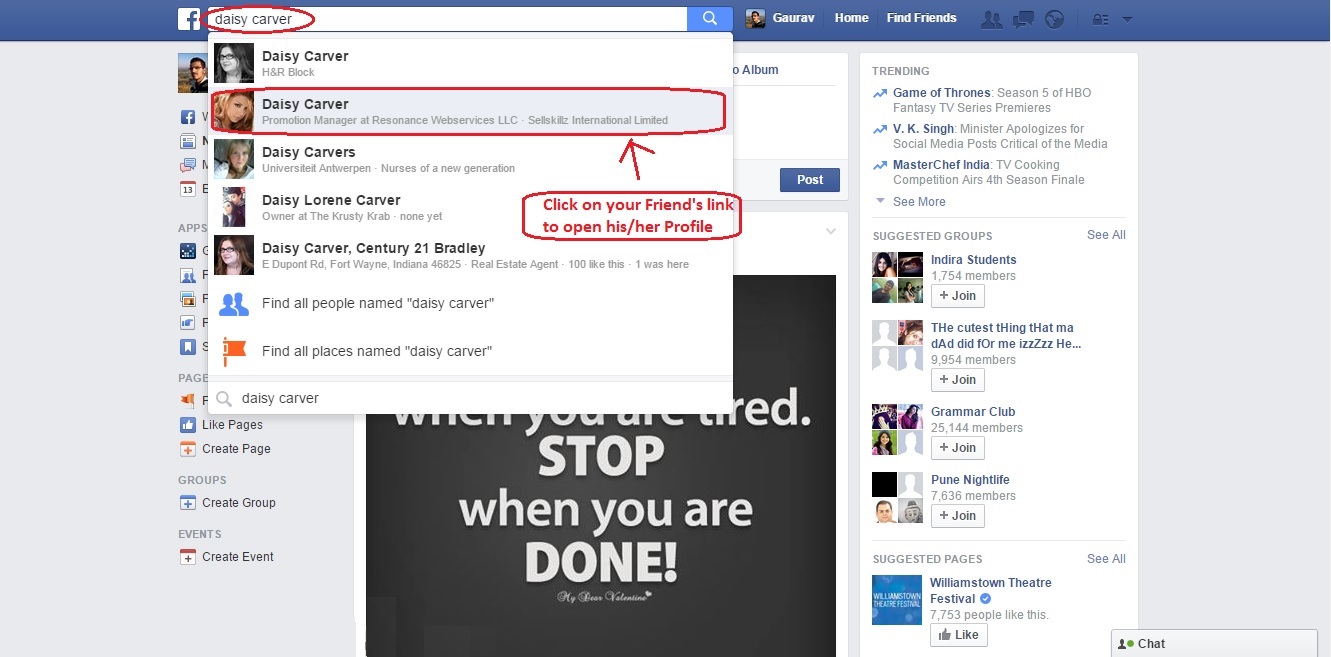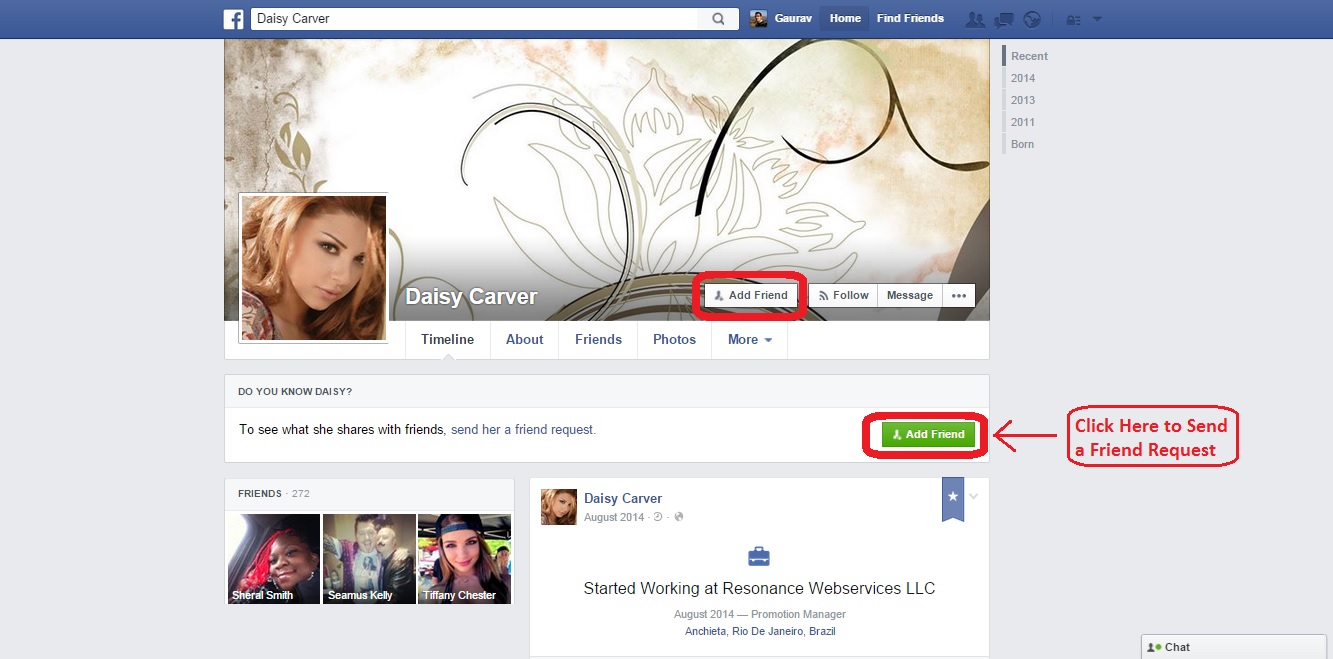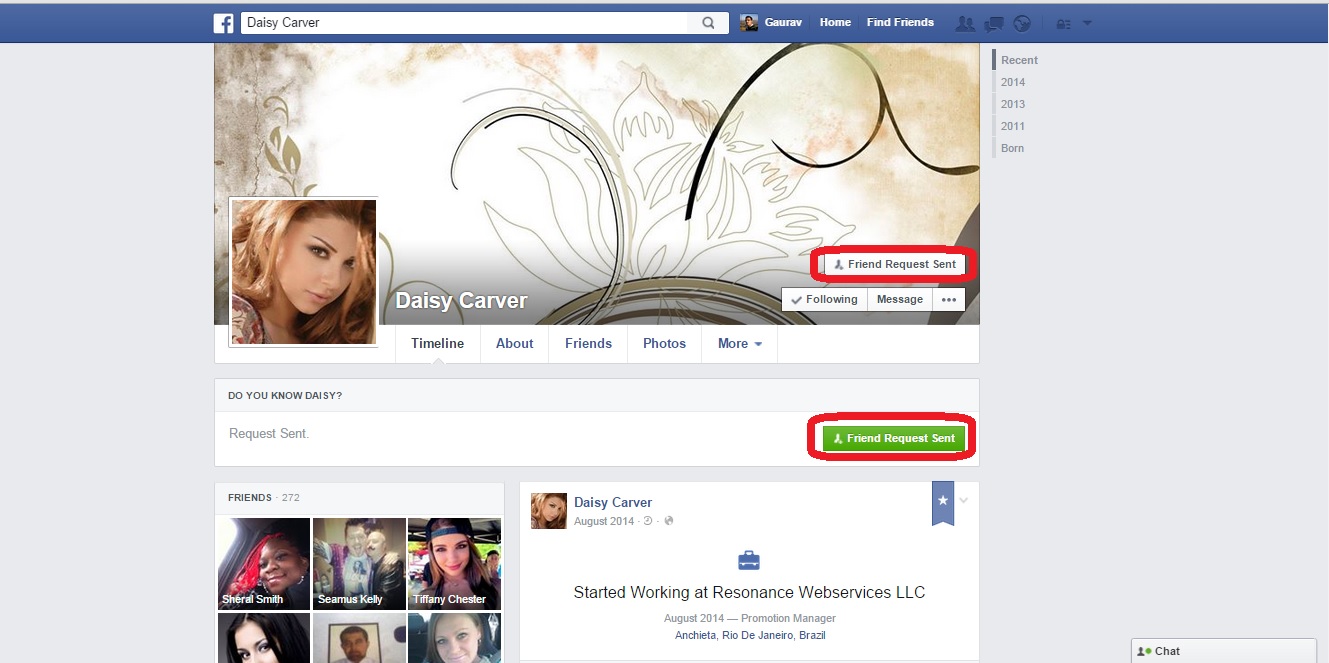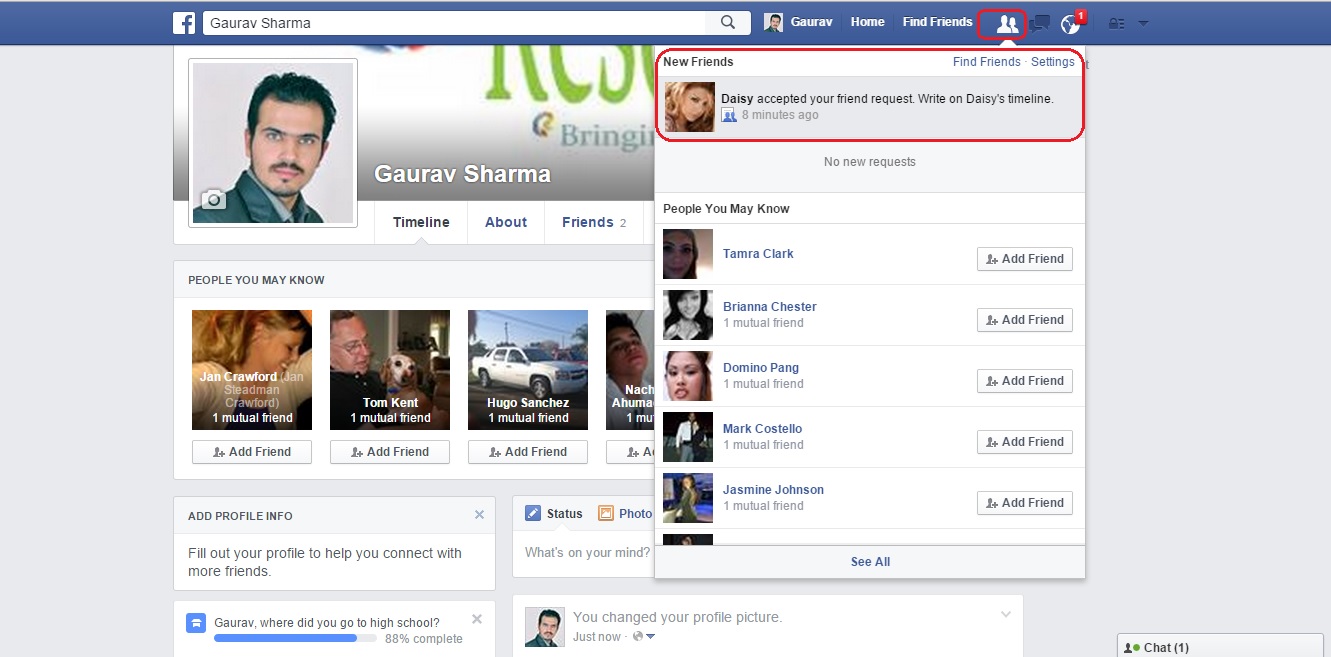 1.3 How to Change your Profile Picture from your Facebook Photo album:
Go to your Profile page, Click on Photos link, Select and Open the Photo, Click Options, Click Make Profile Picture, Save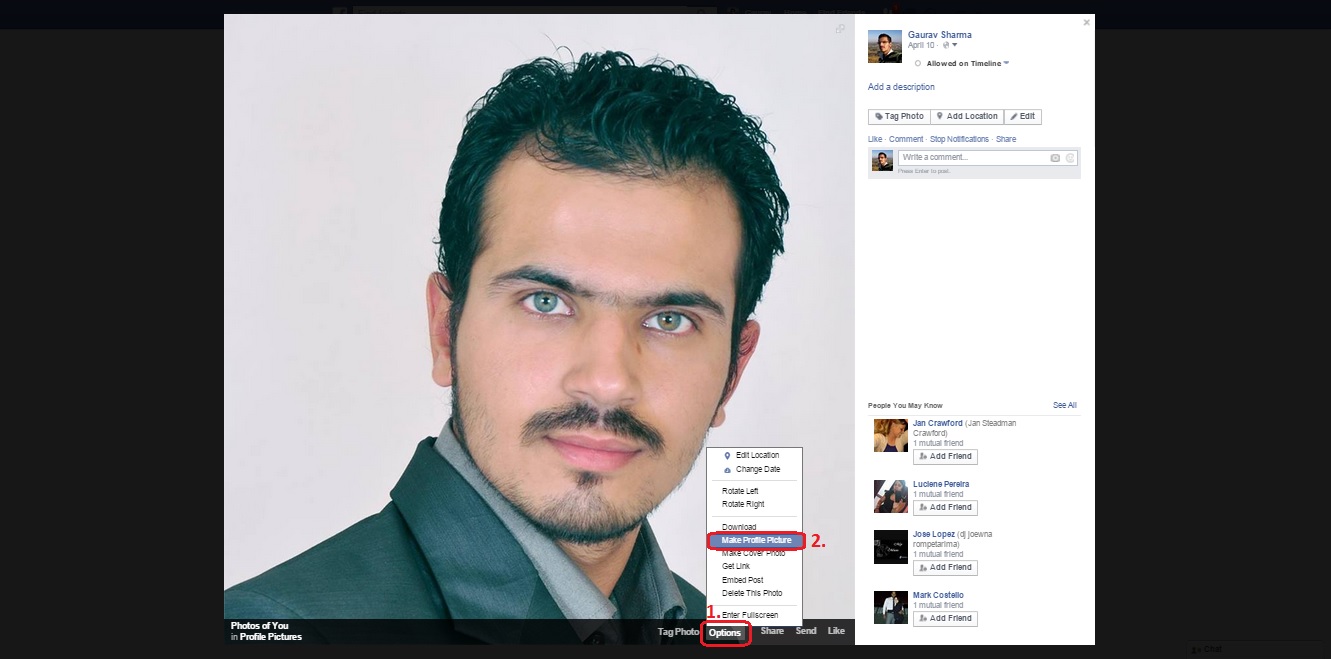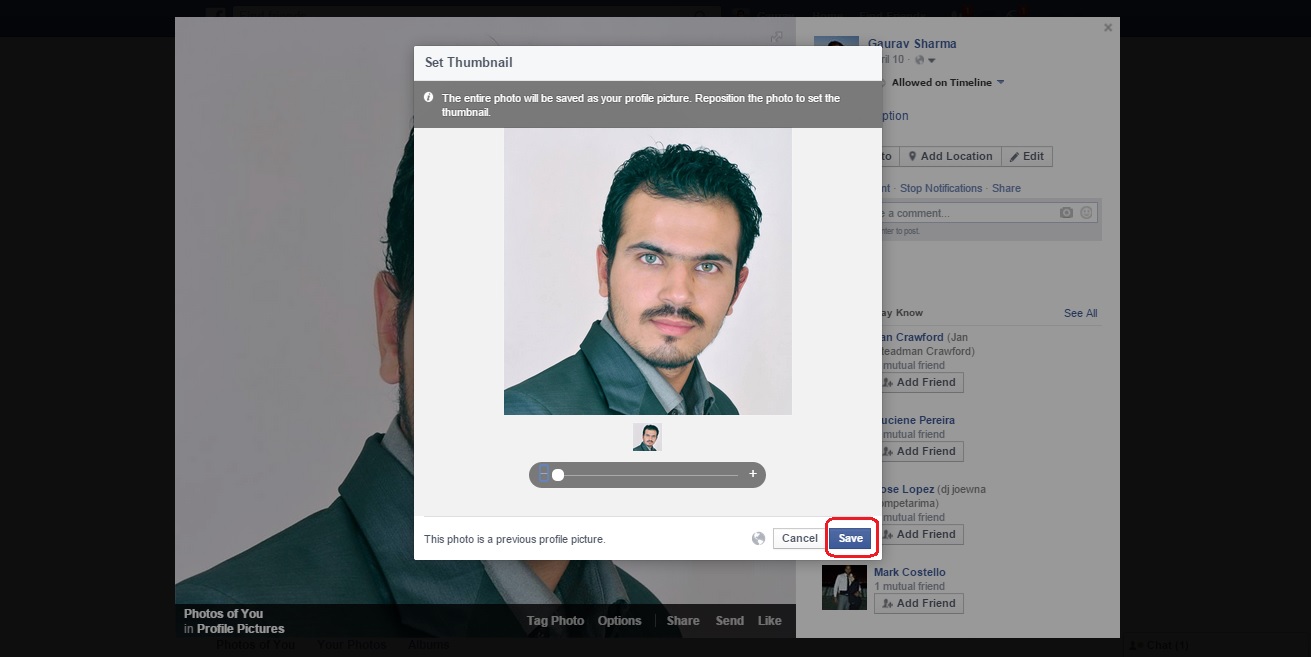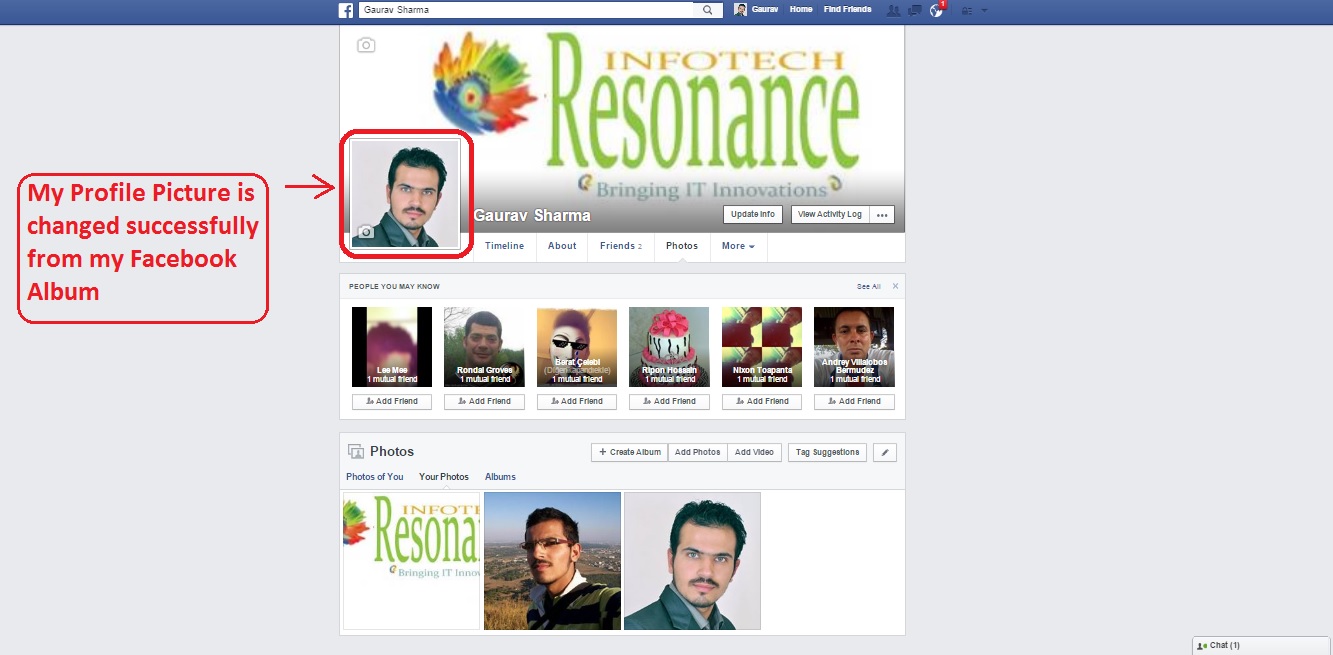 1.4 How to Unfriend your Friend from Facebook:
Go to your Profile Page, Click on Friends link, Select the Friend you want to Unfriend, Place the Curser on Friends button and Click on Unfriend.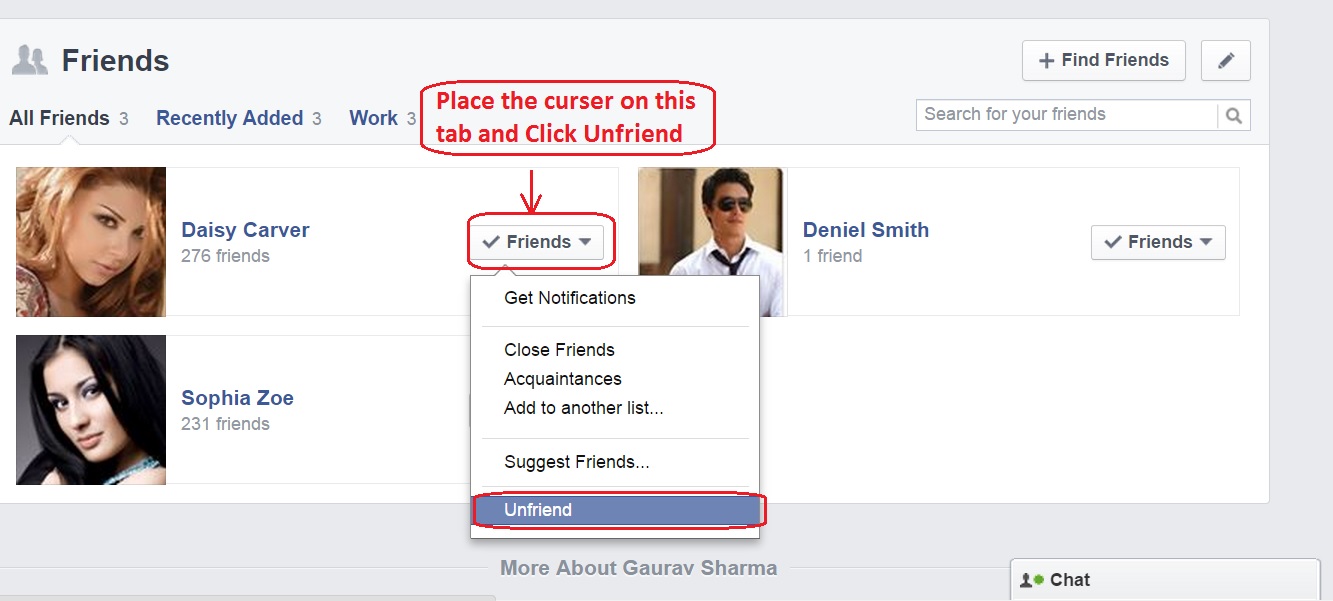 1.5 How to Like Pages:
Pages are the Profile Pages of Non Individuals where the Businesses do their Promotional activities. You can easily find them by performing a Search, for example I will search for my Companies Page by typing the name in the Search box and Click it and like it: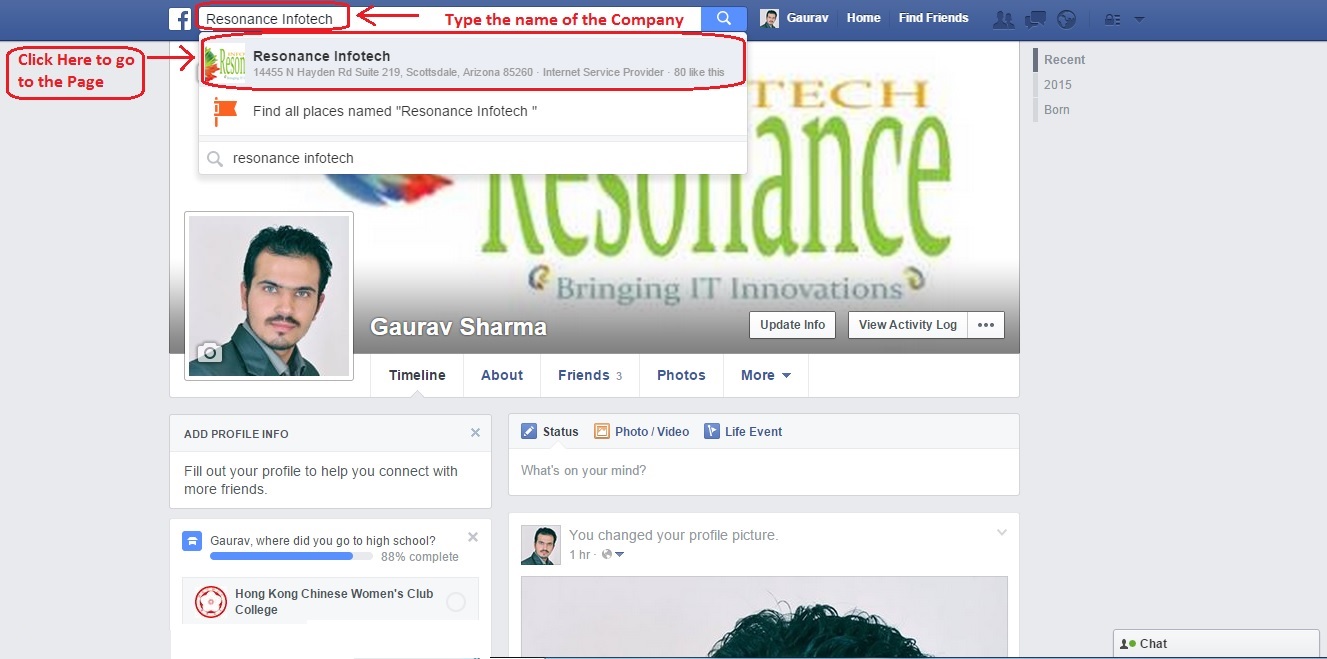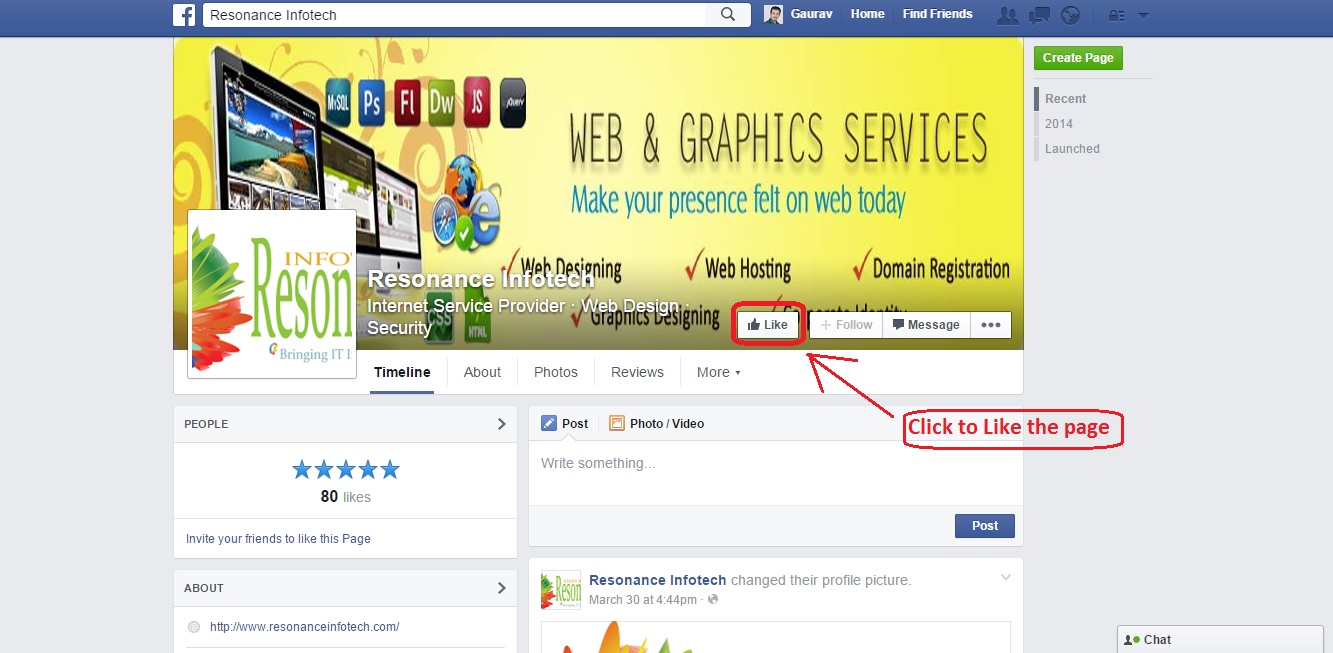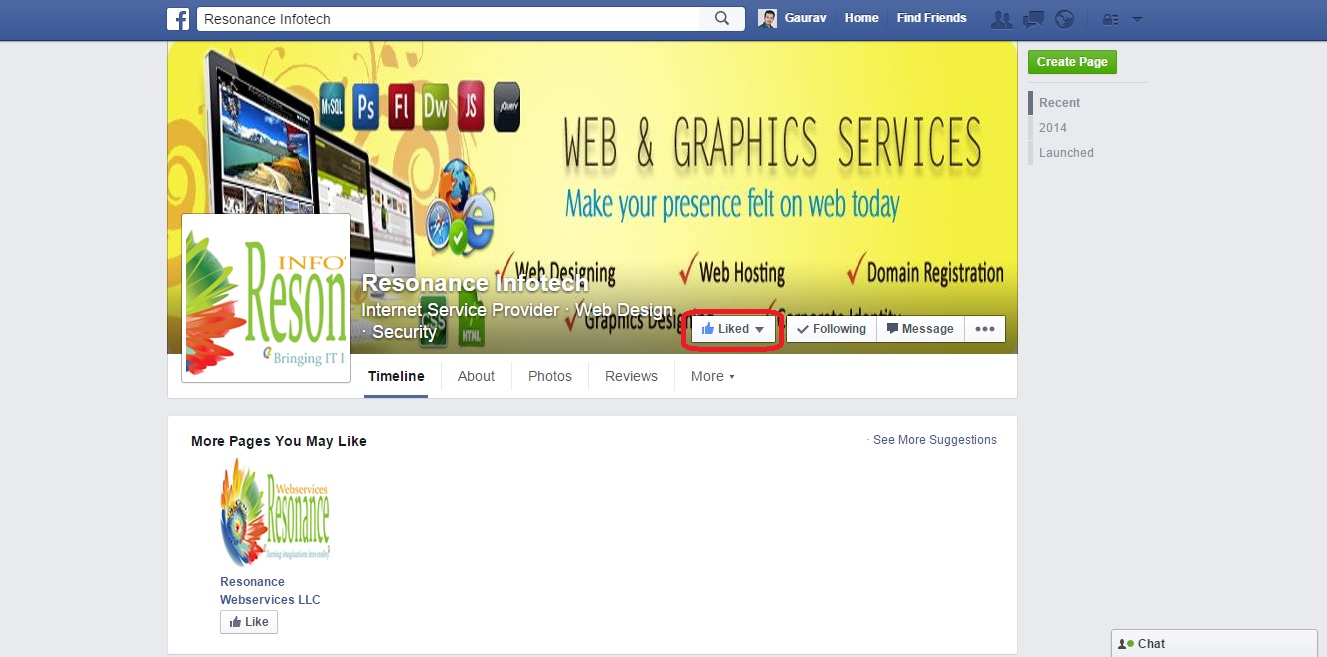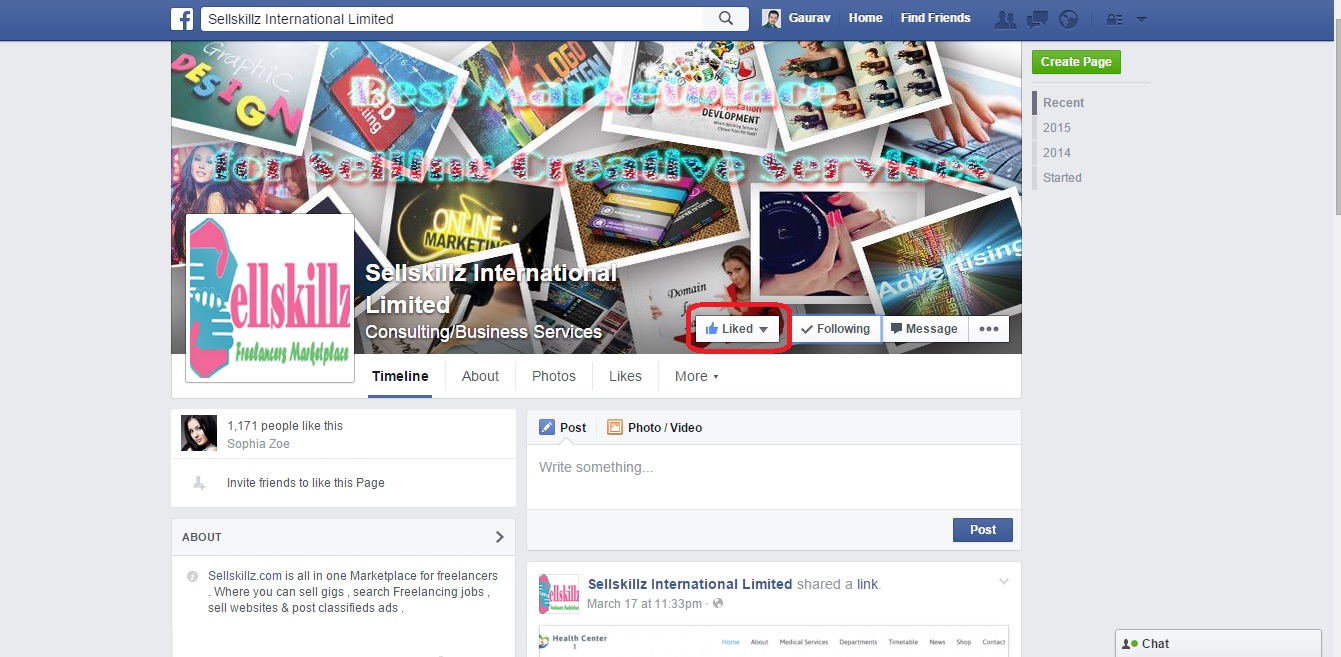 1.6 How to Share the Pages you like:
Go to the Homepage of your Liked Page, Click on three horizontal dots beside Message link and Click Share option as marked below:
Now type the Message you want to Share for the Page and Click (Share Page)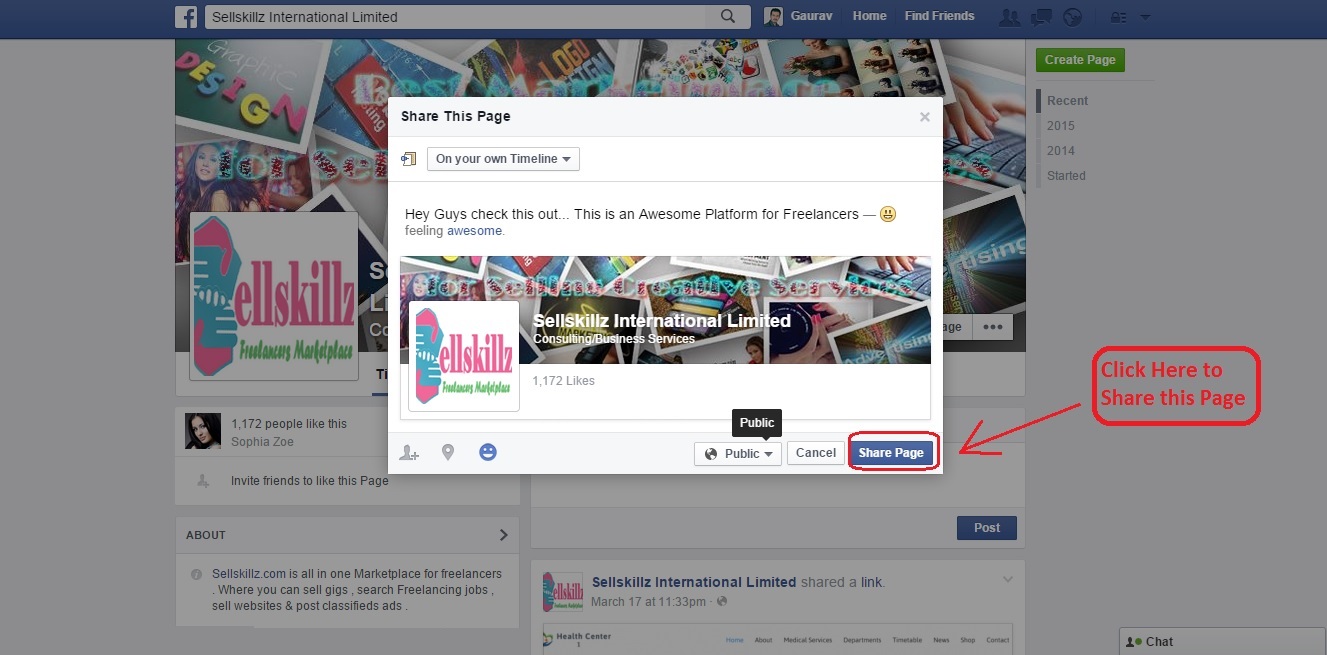 Now go to your Profile Page and see you have Successfully shared the page with every one: